Search Results for Tag: fixed ropes
The spell is broken. For the first time this spring, climbers have scaled the summit of Mount Everest also from the Nepalese south side of the mountain. An employee of the Ministry of Tourism informed from the Base Camp that today 14 climbers reached the highest point on 8,850 meters. The route is now secured up to the summit with fixed ropes. According to consistent reports three members of an expedition of the British Gurkha military brigade were among the successful climbers.

read more
Date
15. May 2017 | 10:47
Bad news is good news, learns every prospective journalist. But actually it also can be good news, if there is no bad one. This spring, this applies particularly to Mount Everest, after the disasters of the past two years. In spring 2014, the season on the Nepalese side ended prematurely, after an ice avalanche in the Khumbu Icefall had killed 16 Nepali climbers. 2015 even turned out to be a year without summit success on both sides of the mountain due to the devastating earthquake in Nepal. On the south side, 19 people lost their lives, when the quake triggered an avalanche that hit the Base Camp. Later all climbers departed. On the north side, the Chinese authorities closed all eight-thousanders after the earthquake in the neighboring country. This year, in my view, the Everest season is running so far largely normal.

read more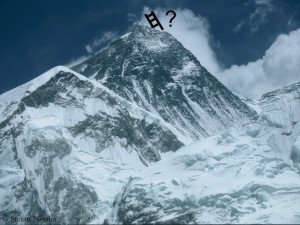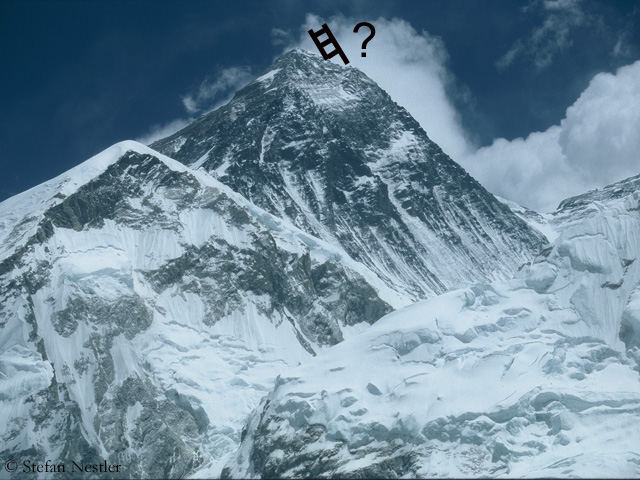 A news does not necessarily become more true by repeating it again and again. There are reports in many German newspapers that ladders should be fixed at the Hillary Step, the key point of the normal route on the Nepalese side of Mount Everest, to prevent traffic jams. This has been producing headlines like "Nepal makes climbing Everest easier". Let us look at the facts: Mohan Krishna Sapkota, spokesman of the Ministry of Tourism in Kathmandu, has told a journalist of a news agency that there were considerations to fix ladders at the Hillary Step. He didn't say when it should happen. All this is not new.

read more
Date
19. March 2014 | 0:32