Search Results for Tag: award
GLOBAL IDEAS design package nominated
We already knew that the GLOBAL IDEAS design is beautiful. Our team did a great job on everything, the logos, that you can see on our website, the blog, twitter or on facebook. And also on the opening sequences of each of our tv-reports. Well, those talents have to be honored. The great thing is that our team has been nominated for the "Designpreis Deutschland 2012″ by the German Design Council. And that is pretty huge. -> http://bit.ly/k0CnC8
Award for GLOBAL IDEAS report on green fridges in Brazil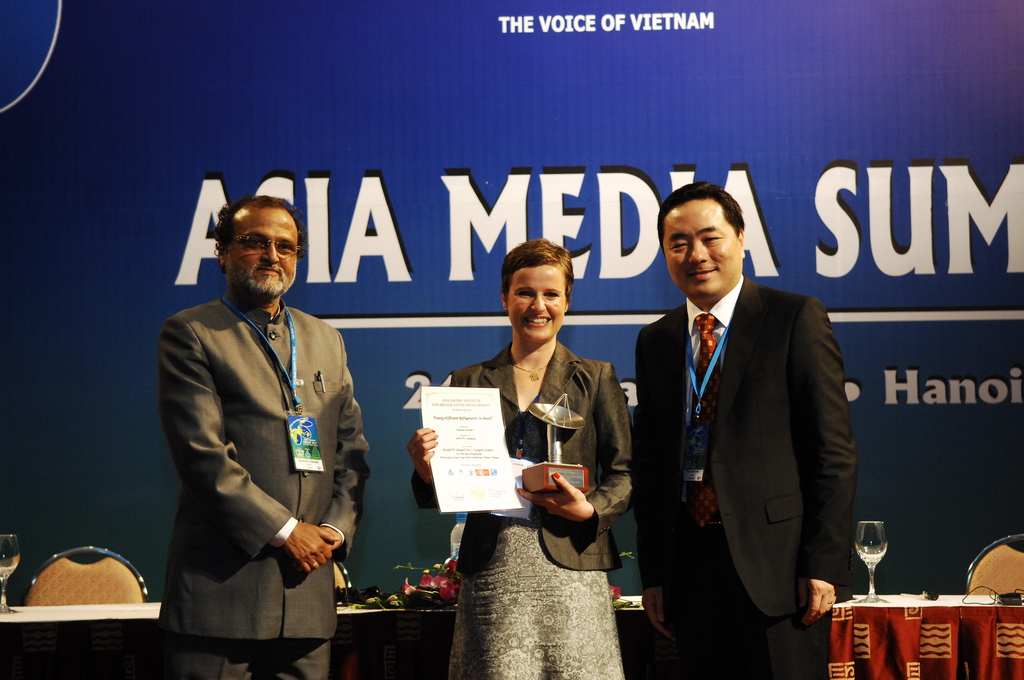 We have won! Again!
GLOBAL IDEAS reporter Vanessa Fischer, who you can see in the picture above, received the AIDB World Award today for "Science and Environment." The trophy was awarded by the Asia-Pacific Europe Partnership Committee in Hanoi. Vanessas report "Energy-efficient refrigerators in Brazil" was called the "Best Programme Protecting Ozone Layer and Combating Climate Change." As you can imagine, we all are over the moon about that award.
Electric Prize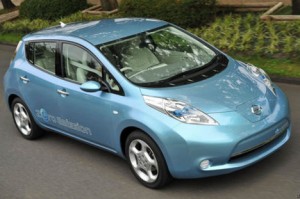 Congrats to the people at Nissan, the Japanese carmaker! The Nissan Leaf won the "World Car of the Year" award at the New York Car Show, making it the first ever fully electric car to take home that prize. The Leaf is a zero-emissions vehicle thanks to a big electric motor powered by lithium batteries.
The judges at the auto show said it drove like a "normal car" and selected it over candidates like the Audi A8 Limousine. Experts say the Leaf can drive around 120 kilometers before needing a recharge–pretty impressive, especially with the cost of gas these days.
What do you think of the car?