Another season of Jojo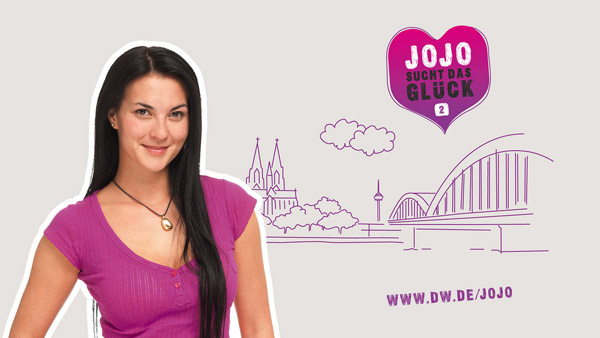 Deutsche Welle launched its second season of "Jojo sucht das Glück" today at the International German Olympics (IDO) in Frankfurt. The innovative language-learning web soap is designed to give younger people an interesting look at life, love and language… German style. The first season premiered in July 2010 and has assembled an impressive fan base since then. The Jojo fan page on Facebook also gives German students insights into the life of their favorite German exchange student. The concept  won over the jury of the German Network of E-Learning Protagonists (D-ELAN) and the association honored Jojo with its innovation prize at the start of 2011 – calling it a "well-rounded e-learning package with custom-tailored use of various media and learning formats".
Andre Moeller, who is in charge of DW's German courses, thinks that highlighting an international relationship is a great way to make learning grammar and vocabulary fun. In season two, they will also be exploring more cultural information.