DW collaborates with German hip-hop artists EINSHOCH6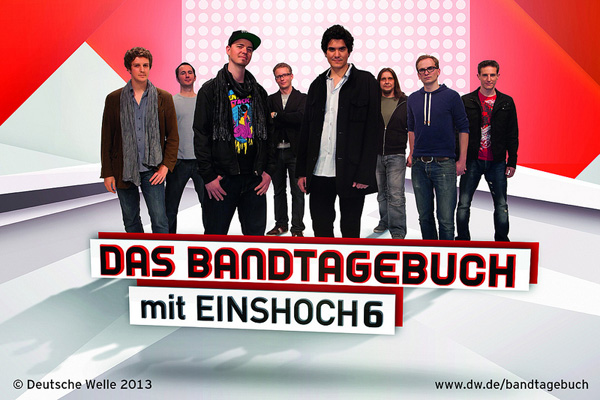 DW continues to expand its range of courses and materials for German learners with a new project featuring the German hip-hop group EINSHOCH6. The group has created a diary that takes German learners on a year-long journey through Germany. With a total of 53 individual episodes, viewers accompany the band during rehearsals, to Oktoberfest and even a bargain hunt at a flea market.
Each month, there will also be a song available to download that has been written for DW and come with karaoke versions, allowing users to test their own hip-hop talents. The goal is to get young people interested in the German language and provide a glimpse into daily life in Germany.
DW's language courses have received multiple awards. As a new teaching format, "Bandtagebuch" will be presented for the first time at the Internationale Deutschlehrertagung (IDT), running from July 29 to August 3 at the Free University of Bozen-Bolzano. EINSHOCH6 will performa at the event:
July 31, 2013, 9 p.m., Parkhotel Laurin (Via Laurino 4, Bolzano)
August 1, 2013, 5 p.m., Free University of Bozen-Bolzano (Ground floor in front of the Aula Magna)
August 1, 2013, 9 p.m., Restaurant/Bar Nadamas (Piazza delle Erbe 44, Bolzano)
A new "Bandtagebuch" episode with EINSHOCH6 will be available each Tuesday, starting July 23: www.dw.com/bandtagebuch