Teaching how to love learning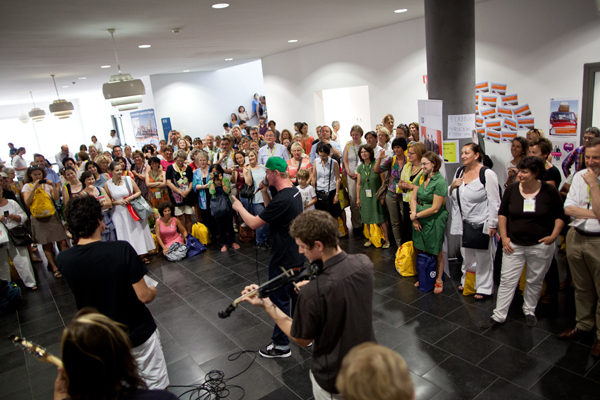 DW's status as a worldwide leader in supporting German language learning was on display at the International German Teachers Conference that ran from July 29 to August 1 in Bozen. DW was praised at the conference for being instrumental in helping German learners master the language by promoting enthusiastic learning. During the event, DW presented the entire spectrum of its language courses with a panel, lectures and an information stand. Around 400 spectators attended the panel where unconventional teaching methods, such as using music, were discussed.  "Singing along is a good way to access and develop a language," said Shirin Kasraeian, a language learning project coordinator at DW. As part of DW's language-learning program, they recently enlisted the hip-hop group EINSHOCH6  – who performed at the conference.
Hans-Ulrich-Seidt, a former German diplomat and head of the Culture and Communication department at the German Federal Foreign Office praised DW's role as an important worldwide mediator of the German language, especially in cooperation with the Goethe Institut, the world's foremost German language school. The IDT conference is the largest of its kind anywhere in the world.