Market roundup: April 2014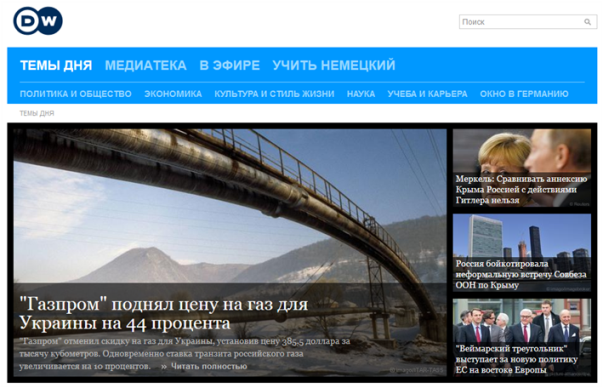 Europe
DW and the Russian search engine Rambler.ru have expanded their ongoing cooperation. Rambler, one of the Russia's top three most popular web portals and a longtime DW premium partner, now includes a selection of news teasers from DW's Russian website on its news platform. In March the links drew around 600,000 visits to DW's Russian website in two days.
A compact web version of DW's Russian news magazine Geofaktor has also been well received by Russian-speaking audiences. The 10-minute online format was recently created as a response to the increased demand for information in regions affected by the current political and social tension between Russia and Ukraine. It took only three days for the format to go from concept to reality– an excellent cooperative achievement for DW's editorial, distribution and multimedia departments. The modified Geofaktor receives between 30,000 and 100,000 views every day.
Asia
The Indonesian DTH provider BiG TV is now broadcasting DW around the clock. The English language channel from DW is included in each of BiG TV's five basic programming packages. The provider bundles 177 channels from all over the world and broadcasts them via satellite to subscribers everywhere in Indonesia. In the next two years, the company estimates it will reach 300,000 subscribers.
Noor Communications from Lahore, Pakistan is a new DW partner. Located in Pakistan's second largest city, the station provides around 55,000 households with DW's English TV programming.