DW is a winner in Las Vegas and Houston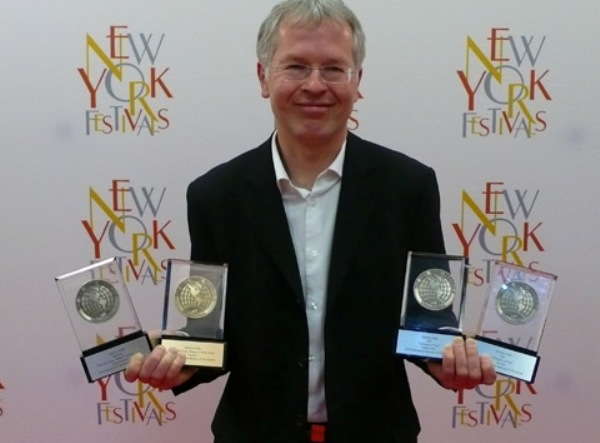 DW has made a big impression at two American flim festivals in April. Multiple productions from DW have taken home a total of 14 awards at both events.
Productions from DW stood out at the New York Festivals International TV & Film Awards in Las Vegas, winning a total of seven awards in six categories.  The awards are among the premier international distinctions that can be received in the television industry. Winning Silver World Medals were the DW classical-music documentary films Schumann at Pier 2, which won medals in both the Arts and Feature Films categories, and The Colón Ring – Wagner in Buenos Aires, which won silver in the Documentaries category as well as picking up a Bronze World Medal in the Arts category. Also winning a Bronze World Medal in the History and Society category was the KickOff! special production- 50 years of the Bundesliga.  Winning Finalist Certificates were the Euromaxx series Europe28 in the Travel and Tourism Category along with a video feature news report, Robert, Helene and the Horrors of Oradour in the Heroes category. The awards ceremony was a part of the 2014 NAB entertainment trade show. The two latest awards for Schumann at Pier 2, make a total of 14 that the film has received.
At the 47th annual WorldFest–Houston a rich variety of DW productions won seven "Remi" awards. Many took home a platinum Remi, the highest distinction for each sub-category. Winning a platinum in the Lifestyle Programming– Series category was the 10-part series PopXport special. Other platinum winners in the TV Series- Documentary category were the Brazil and Japan segments of the human interest special Coming Home.  Also taking platinum in the Cultural/Historical Program category was Tracing the Past- German-Jewish Cultural Heritage and again on the list Robert, Helene and the Horrors of Oradour in the Historical Programming Segment category.
Another two-time winner with a gold award in the Documentary category was The Colón Ring – Wagner in Buenos Aires. Also picking up a gold in the Individual On-Camera Talent category was the Euromaxx special Germany by Scooter hosted by Micheal Wigge. Last but not least was Strangers- 6 years later, which won silver in the Documentaries category. The WorldFest- Houston is one of the oldest film festivals in the world and this year DW was among 4,500 entries from 33 countries.