The world is watching the US elections on DW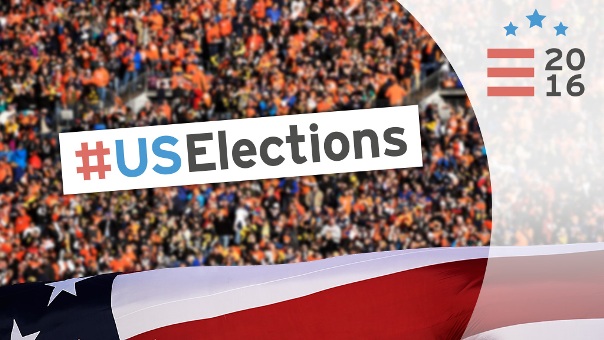 By Wednesday morning, the world will know who the next US President will be. It has been a long and turbulent election season and DW has been there from the beginning with insightful commentary from our correspondents in Washington D.C. and reports from the campaign trail and places across the Untied States.
At the start of the election during the primaries, DW began asking ordinary Americans across the nation, "what America" they wanted. #Whatamerica went behind the headlines and gave a global audience a closer look at what is important to American voters.
As the election progressed, people around the world joined in to express themselves and share their views on what they want for the US. Their ideas and wishes were as unique as the issues that face the nation and the huge response from people around the world showed how the election will have an effect outside of the US.
And DW's news coverage of the election has gone inside the big political issues in Washington D.C. DW's correspondent in the US capital, Ines Pohl, has been providing fresh insight into all of the major issues that have shaped the election.
With a network of correspondents across the US, DW's election coverage will help audiences everywhere understand US politics and give them valuable access to important information about why this election is important for the entire world.
And for the grand finale on election night, a team made up of hundreds of DW journalists, editors, producers and technicians will be hard at work bringing the results of the election live to audiences around the world.
Live coverage of the US presidential election from DW starts November 8 at 11:00 p.m. UTC and will continue for 12 hours straight with results, reactions and analysis.