Search Results for Tag: 2014 World Cup
DW Akademie has its starting 11 for 2014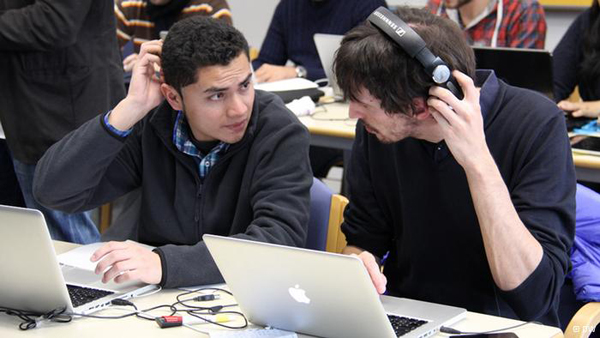 DW Akademie is once again bringing young journalists together and this time they will be covering soccer. With Once Amigos, 22 young journalists from Latin America and Germany are gearing up for the 2014 World Cup in Brazil. The innovative project will have them reporting on stories involving this major sporting event. You might think they're like two international soccer teams: 11 journalists from Germany and 11 from Latin America. But the 22 journalists will in fact be working in mixed pairs during the two-year project.
The first of the project's five modules was launched in Bonn in early December. After an introductory week with several excursions they practiced hands-on multimedia skills. They've since created a Once Amigos blog with the slogan, "Discovering the stories behind the ball – Brazil 2014".
More than 200 Latin American journalists and numerous German journalists applied for this program financed by Germany's Federal Foreign Office. The participants will meet up again in June in Brazil. Then at the end of 2013 each team will be researching in the home country of the Latin American teammate. During the World Cup itself, the teams will be reporting from various locations throughout Brazil.
Want to know more about DW Akademie? Here is a list of projects that they are involved in this month.