Search Results for Tag: Balancing Act
How digital media is reshaping politics and power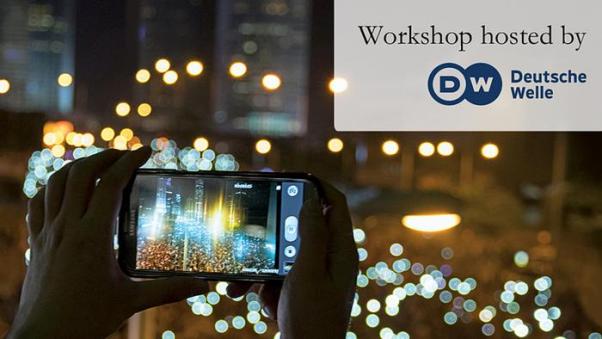 The 2015 Deutsche Welle Global Media Forum is coming up from 22 to 24 June. This year's  conference titled Media and Foreign Policy in the Digital Age features an intriguing mix of panelists and discussions that explore the modern crossroads of technology, media and international relations.
Two panels at the conference were organized by DW's distribution team. On Monday June 22 at 2 p.m. experts on Asian media will discuss how digital and mobile media is transforming how news and information is consumed in Asia.  The Political Power of Digital Media in Asia will bring together  panelists from Hong Kong, Indonesia, Malaysia, Singapore, India and Pakistan including the editorial director of Content Asia Janine Stein, and the Vice President of Sky Vision Indonesia Handhi S. Kentjono.
On Tuesday June 23 at 11:30 a.m. experts on Africa will discuss the effect of the growing number of international companies jostling for domination of the expanding African digital market. Afric@online – Empowerment or exploitation invitres experts to explore if Africans are being connected by commerce or just being turned into digital resources. The panel will be moderated by the CEO of Balancing Act,  Russell Southwood.
The list of speakers appearing at the 2015 Global Media Forum include the mayor of Kiev Vitali Klitschko, the head of RTL TV's foreign correspondents Antionia Rados and the EU commissioner for digital economy and society Günter Oettinger.
You'll find all information on the panelists at the 2015 Global Media Forum on the website.
You can register for attendance up until June 17.