Search Results for Tag: Brazil
Market roundup: July 2011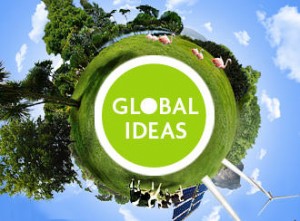 Interactive
DW and its team from New Media has developed a new WebDoc that takes the user on an interactive journey through the Favelas in Brazil. Christoph Kober shows the other side of Rio de Janeiro, with illegally-constructed houses, horrible supply of power and water, and streets that are normally controlled by violent gangs. Manguiera – Life in a Rio de Janeiro Favela is the latest infotainment application from Global Ideas. And, speaking of Global Ideas, the series recently won three design awards from the PromaxBDA World Gold Awards, including gold for "Art Direction & Design: Topical Campaign – News" and silver for "News, Open/Titles" and "Total Package Design – Print".
Europe
Two weeks after the successful start of the cooperation with the Russian business TV channel RBC, DW started a similar project with the Russian IPTV channel Dozhd. Experts from the Russian editorial department in Bonn will be reporting three times each week on current topics and events. The broadcaster has been live since March 2009 and attracts a predominantly younger target audience.
DW-TV is now also part of the Turk Telekom network in Turkey. DW will be included in the Web-TV platform TivibuWeb which offers more than 90 channels and serves more than one million subscribers in Turkey. DW will also be included in Turk Telekom's newly-launched IPTV service Tivibu Ev, which offers 113 channels and already has more than 22,000 subscribers.
Tags
Brazil
,
Dozhd
,
Favela
,
Global Ideas
,
IPTV
,
Rio de Janeiro
,
Russia
,
television
,
Turk Telekom
,
Turkey
,
TV
,
Web-TV
DW and the Women's World Cup
Nigeria's Super Falcons
The FIFA Women's World Cup is in full gear in Germany – and a special project from DW-AKADEMIE is helping to provide more coverage to the feminine side of soccer. DW-AKADEMIE invited eight TV journalists – from Bhutan, Egypt, Palestine, Ghana, Nigeria, Colombia, Brazil and Mexico to take part in a workshop in Berlin. The results from "Reporting the Women's World Cup 2011" have already been broadcast on ZDF (in German) and Phoenix and are now also available on the DFB website. The team also includes trainees in media design (audio and video) and will produce a total of 20 stories surrounding the Women's World Cup.
Find out more about DW-AKADEMIE or check out DW's coverage of the Women's World Cup.
Tags
Bhutan
,
Brazil
,
Colombia
,
DFB
,
DW-AKADEMIE
,
Egypt
,
Germany
,
Ghana
,
journalism
,
Mexico
,
Nigeria
,
Palestine
,
Phoenix
,
soccer
,
sport
,
television
,
trainee
,
TV
,
Women's World Cup
,
ZDF