Search Results for Tag: DW English
Market roundup: November 2014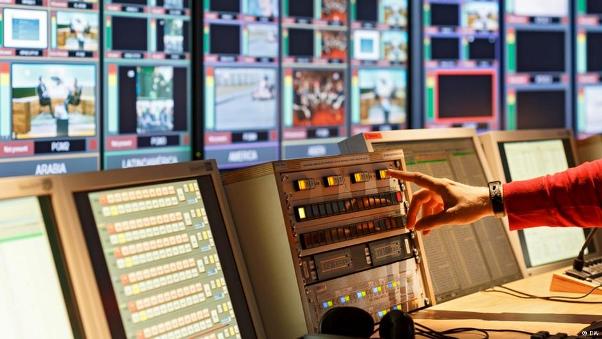 Online
DW has expanded cooperation with Microsoft. Full-text DW articles in 12 languages now complement the rich variety of news content available on msn.com, Microsoft's global news and information platform. The expansion to msn.com is an improvement on DW's current cooperation with Microsoft's Bing News; with better website functionality featuring prominent links to DW online content and advertising potential via a free promo banner that can be adapted to target languages.
Online articles from DW English are now being included on "The Most", a new online news aggregator developed by The Washington Post. The platform aims to improve user experience with online news by "gathering the most engaging stories from a broad array of top news sources." The Washington Post boasts 30 million visitors to its website each month.
DW was among a group of international broadcasters meeting in Paris this month to discuss issues surrounding internet censorship. Participants shared ideas on using censorship circumvention systems and discussed possibilities for closer cooperation. Broadcasters at the meeting included VoA, RFA, BBC, RFI, France24 and RNW.
DW is working in cooperation with Fraunhofer IAIS, dpa-inforcom and Neofonie on an innovation project called News-Stream 3.0, which will aggregate big data for journalists. The project develops software tools which make thousands of content sources easy to iuentify and use in newsrooms.
DW content will now be available on Amazon Fire TV and Smart TVs after a new agreement with the Opera Store.  Video-on-demand content in German, English, Spanish and Arabic will now be available on over 300 TV models and BluRay Players.
Asia
DW has a new partner in the Philippines. The IPTV provider SKYTEL will include DW's flagship English channel, DW, in its programming package. Skytel began operations at the beginning of October and in its first year plans to reach 100,000 subscribers in the Quezon City/Manila metropolitan area.
DW has a new cable TV partner in Pakistan. OK Cable Network, located in the northern city of Nowshera, will deliver DW to around 10,000 households in the region.
North America
Audionow, a leading "call-to-listen" platform in the USA now features DW audio content in English, French, Hausa, Kiswahili, Portuguese and Amharic. Users access content with a telephone by calling a language-specific number.  The service aims to provide diaspora communities with radio news covering their home countries in their native languages.
Europe
DW will now be cooperating closely with the Ukrainian international broadcaster, UTR, after a memorandum of understanding was arranged between the directors of both broadcasters. Media training seminars provided in cooperation with DW Akademie are already in planning.  DW also plans to lend technical expertise and provide video content to UTR in English, Russian and Ukrainian. Additionally, UTR has expressed interest in acquiring journalistic content from DW. UTR was founded 12 years ago and focuses primarily on television production.
DW has a new Russian-language broadcasting partner based in Israel. Channel 9 broadcasts programming to Russian-speaking audiences in Israel via cable and satellite in Germany, North America and Australia.Also called Israel Plus, Channel 9 will now be broadcasting DW cultural programs Arts.21 and Euromaxx Highlights along with the science and environment formats Tomorrow Today and Global 3000. Online news and articles from DW are also to be included on the new partner's website.  Channel 9 reaches the largest Russian-speaking television audience outside of Russia.
Tags
Amazon Fire
,
Audionow
,
BBC
,
Bing News
,
Channel 9
,
DW English
,
DW-AKADEMIE
,
France24
,
Israel Plus
,
Market roundup
,
Microsoft
,
Opera Store
,
RFA
,
RFI
,
RNW
,
Russian
,
SKYTEL
,
The Most
,
The Washington Post
,
UTR
,
VoA
Weaving individual stories to create a unique viewing experience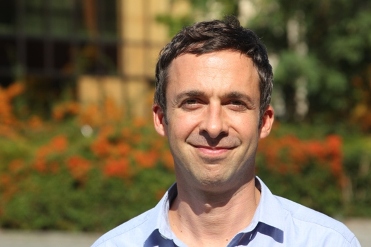 Guest commentary
Fabian von der Mark, Senior Producer for Life Links
In the multimedia age, good television programming will succeed by standing out from the content overload that is constantly bombarding audiences. People may expect something different from TV journalism than they did ten years ago but they still pay attention to stories that reach them personally with dynamism, insight and perspective.
There is no precise formula for creating original television, but good storytelling and a compelling protagonist are fundamental elements that will always connect with audiences. Everything starts with reporters in the field. For our new multimedia series, Life Links, we have put together a diverse team of young journalists and are sending them around the world to meet young people and listen to them talk about the issues that are holding them back.
We start with a core concept for each episode, but it comes down to the creativity and insight of our reporters to tie the essential elements together and find the story behind the story. The process is unscripted and nothing is guaranteed, but we are not looking for predictable answers. We are trying to share the stories of a generation with real people who tell it like it is, not like we think it should be.
If you look closely, you will see that the young people who share their stories with us may come from many different places – but they also have many things in common. We have interviewed North Korean defectors, Roma in Paris or Bolivian coca farmers and we work together as a team to take these individual stories and weave them together to create a single voice that speaks clearly about universal problems. The depth of experience and the international environment at DW makes it the perfect atmosphere to bring these stories to life.
As the series takes off we will explore how issues like identity, drug use and family problems affect individuals in different ways. Through telling these stories on television and by heavily incorporating online multimedia, we can create a global narrative and begin conversations with which young people everywhere can share their realities. The result are documentaries that stand out and speak out.
The obstacles every young person faces are as diverse as the dreams they are trying to realize. I believe the stories shared on Life Links will ultimately show us that sometimes what holds you back can also be what drives you forwards.
---

1
2