Search Results for Tag: DW Image Campaign
Meet the personalities that make DW unique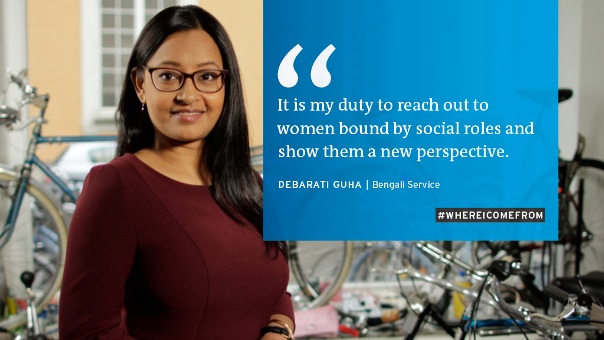 People are at the heart of every great story and a new social media campaign from DW, #whereicomefrom, is focusing on the people who make DW unique. Coming from all over the world, each presenter and anchor at DW has been shaped by where they come from and this shapes the work they do at DW.
Months of research and interviews went into compiling each story for #whereicomefrom and in the three weeks since the project was launched, the 12 profiles have already been viewed over 1 million times on Facebook. The stories are as unique as the presenters themselves and touch upon historical events, cultural nuances and personal hardship.
But what all of the faces of DW have in common is the desire to use their experience and background to expand their audiences' horizons and help them understand the world. And it is this common spirit that brought them to DW.
Lead news anchor Brent Goff came from America to Germany and was inspired by the international atmosphere in Berlin to forge a career in global news. Presenter Yosri Fouda joined DW Arabia after political oppression of the media in Egypt forced him to leave home. Russian journalist Zhanna Nemstova came to Germany after her father was assassinated in Moscow.
These are only a few of the personalities highlighted by Where I come from and there are also many more people who may be coming next.