Search Results for Tag: DW Portuguese for Africa
Market roundup: December 2017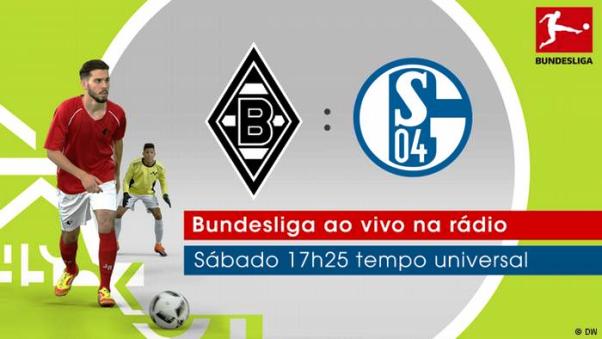 Africa
Since November, DW has been broadcasting Germany's premier soccer league, the Bundesliga, in Portuguese via eight radio partners in Mozambique and one partner in Guinea-Bissau. DW also added three new Mozambican DW radio partners – Radio Arco in Homoine, Radio Vida in Nampula and Radio Voz Coop in the capital Maputo
DW's English-language TV channel is available throughout South Africa on the online streaming service Digital Discover, being offered by the media group Vubiquity.
Europe
DW's flagship English-language television channel is now being offered on the popular streaming services Zattoo and Waipu.tv. Zattoo is Europe's most-used streaming service and will provide direct and easy access to DW television on devices ranging from smartphones to Smart TV. Waipu.tv is a German streaming service that will include DW's English channel in its basic package.
Asia
Clip TV, a popular multiplatform streaming service in Vietnam, now carries DW's English-language TV channel in its basic package. The service is the VOD arm of Vietnam's most successful online and mobile provider, Vega Corporation.
AstroAwani.com, a Malaysian news website, is a new DW partner and will soon be including videos from DW's digital technology show Shift as well as English-language news articles.
DW's Urdu and Pashto science program, Sawal, is being broadcast in Pakistan on Aruj TV, which reaches over 6 million households. The primary coverage areas are in the provinces Khyber Pakhtunkhwa, Balochistan and Karachi.
DW's Indonesian science program Inovator has been growing in popularity in Indonesia. A new partnership with the Malang-based TV station UBTV will bring the program to an estimated 900,000 people in the East Java region.
Tags
ArujTV
,
AstroAwani.com
,
Clip TV
,
DW
,
DW Portuguese for Africa
,
Inovator
,
Radio Arco
,
Radio Vida
,
Radio Voz Coop
,
Sawal
,
Shift
,
UBTV
,
Vega Corporation
,
Vubiquity
,
Waipu.tv
,
Zattoo
DW journalists demonstrate the power of storytelling

What drives some people to push themselves to the edge and keep coming back to the world's most rugged and treacherous mountains? DW sports journalist Stefan Nestler tells these stories and makes it clear that mountaineering is more than a sport, it's a lifestyle.
Nestler's mountaineering blog Adventure Sports takes a special look at people who live for reaching the next peak. The blog also places a special emphasis on life in the Himalayas – both for locals and the cadres of mountain adventurers whom descend on the region each year.
The blog recently won a Sport Media Pearl Award in the Journalistic Weblog category. The contest, organized by the International Sports Press Association (AIPS), is considered one of the most important international sports media awards and recognizes outstanding storytellers in sports.
Nestler dedicated the award to "climbers from all over the world who live their passion and to the mountain people who must work so hard." But Nestler isn't the only DW journalist being honored with awards.
Jaafar Abdul Karim, the host of DW's Shabab Talk and other productions covering the Arab world ranked third place as Medium Magazine's "journalist of the year" in the category nationwide reporting. Medium said that that Karim was a "perfect mediator" between Germany and the Arab world. Karim uses a unique approach to storytelling that helps contextualize and clarify issues facing young Arabs. He also produces a video blog that keeps up with the latest issues and controversies.
Another distinction was presented by Kosovo's public broadcaster, RTK, which honored DW's Bahri Cani with a "Journalist of the Year" award. The journalist with DW's Albanian department was recognized for live news reports in Albanian and Serbian, which provide a valuable service to speaker's of both languages in Kosovo. Cani's work also distinguishes DW as an objective and reliable source of information in the region.
Live reports from DW have been included in RTK's morning broadcasts for more than three years. RTK also carries the Albanian edition of DW's, Focus on Europe, along with Euromaxx, Drive it! and Tomorrow Today.
Two DW Portuguese for Africa correspondents were also recognized for their outstanding journalistic achievements and commitment to human rights. Braima Daramehat won a "Journalism and Human Rights" prize from the Observatório dos Direitos Humanos based in Guinea-Bissau. His work as director of the local youth broadcaster Rádio Jovem earned him the distinction. The station's programming emphasizes human rights, freedom and democracy. DW's radio dramas Learning by Ear and Crime Fighters are broadcast in Portuguese by Rádio Jovem.
Luciano Nagel, a DW correspondent in south Brazil won a Prêmio CNT de Jornalismo for his report on the working conditions for Brazilian truck drivers. Nagel has also produced stories for DW covering African refugees in Brazil.
Tags
Adventure Sports
,
AIPS
,
Brazil
,
Crime Fighters
,
DW Portuguese for Africa
,
DW Shqip
,
Focus on Europe
,
Learning by Ear
,
Medium Magazine
,
RTK
,
Shabab Talk
,
Sport Media Pearl Award
Market roundup: October 2014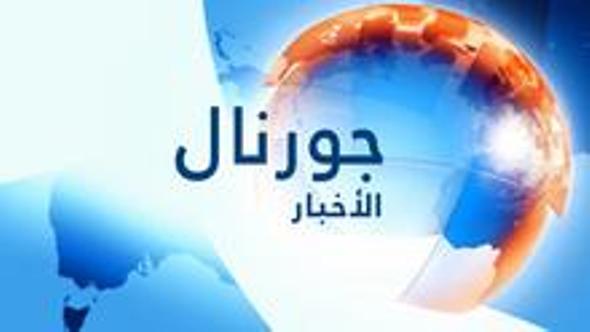 Middle East
DW partners from across the Arab world met in Tunis, Tunisia, with 17 CEOs and program directors of leading broadcasters and online portals from Egypt, Morocco, Jordan, Iraq, Yemen, Oman, Qatar and Tunisia participating. Representatives from DW's Middle East/ North Africa distribution met with long-term partners and we able to find opportunities for increased cooperation. The largest Jordanian online news portal, Alwakeel News, is now a DW Facebook partner with 3.3 million users in Jordan and DW will also be providing full text content for highly-popular Egyptian online news portal, Almasry Alyoum. For television, a partial re-broadcasting contract was negotiated with Yemen TV.
Africa
Representatives from DW met with 13 radio and online partners of DW Portuguese for Africa in Nampula, Mozambique. The partners were especially pleased about the interactive rubric, Espaço do Ouvinte, which allows for listener commentary and the educational series, Learning by Ear. Numerous partners expressed interested in rebroadcasting older episodes that highlight political participation to complement the upcoming elections in Mozambique. Partners were also interested in developing journalism training programs with DW Akademie.
DW has three new partners in Kenya. Television Cosmopolitan and Health TV Africa will acquire part of the programming line-up from the English channel, DW. News and magazine radio formats from DW Kiswahili will also be broadcast by Radio Mambo. DW is also increasing radio presence in Tanzania. Links to DW Kiswahili are being integrated into the website of local station partner, Fadeco. Tumbatu Community Radio, which was created in cooperation with UNESCO, is now broadcasting DW's complete Kiswahili radio program. In Uganda, Smart FM, will be broadcasting the English radio programs Africa Link and news once a day from Monday to Friday.
Asia
DW content in Bengali, Hindi, English and Urdu is now available on the popular Indian news App, NewsHunt. NewsHunt is a cross-platform news aggregator briging together content from over from over 100 news sources in 11 languages spoken in India. By its own estimates, 50 million users have installed the App and it is the most used App in India after WhatsApp, Facebook and YouTube. It can also be used in website format.
DW has a new cable television partner in Vietnam. The cable provider VGN is now carrying DW Asien. VGN provides international television to foreigners living in Vietnam.
In Sahiwal in the Punjab region of Pakistan, around 30,000 households are now being provided with DW via a new Pakistani broadcasting partner, New Geo Cable Network.
Europe
DW's European distribution have collaborated with Britain's elite Cambridge University to provide students with a wide-array of DW resources for learning German, available now on the university's website. A similar arrangement provides students at the University of Nottingham with an online learning platform composed of DW's language learning resources.
Tags
Africa Link
,
Almasry Alyoum
,
Alwakeel News
,
Cambridge University
,
DW
,
DW (Asien)
,
DW Arabia
,
DW Kiswahili
,
DW Portuguese for Africa
,
DW-AKADEMIE
,
Learning by Ear
,
University of Nottingham
,
Yemen TV