Search Results for Tag: Inovator
Market roundup: January 2017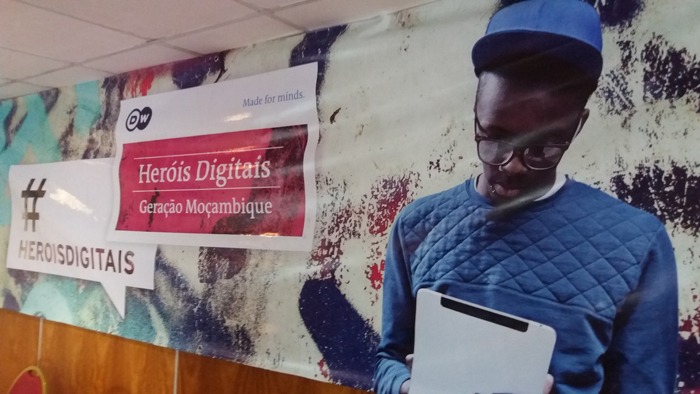 Africa
In December, DW organized a blogging event for "Digital Influencers" in Mozambique. The goal of the event in Maputo was to get to know the digital scene in Mozambique better, to form a network of likeminded thinkers and to meet new potential partners. The most important topics from the event were social networks, citizen journalism and the pros and cons of digital platforms. The event was broadcast on Facebook Live.
In Congo, Afrika TV and Canal Numérique Télévision will be broadcasting DW radio programming in French and Kiswahili.
The newly formed Community Radio Association in Cameroon, which was supported by DW, has also led to 10 new radio partners.
The television channels First Digital, GHone, EBN (Eclipse Broadcasting Network) and NET2 TV are now broadcasting DW programs in Ghana.
Asia
DW has five new partners in Pakistan for its English channel: Systak Cable Network and Shaheen Tel Cable Network in Islamabad, Sky Vision International Cable Network in Multan, Showtime CATV Network in Karachi und Rose Plus Communications in Hasanabdal.
Topas TV is now broadcasting DW's science program for the Indonesian-speaking market, Inovator.
Latin America
The Chilean broadcaster TVU has integrated several DW programs into its lineup, including Euromaxx, Todo gol, Global 3000, Visión futuro und Patrimonio mundial. TVU is a terrestrial broadcaster with a technical reach of 1.5 million viewers.
Market roundup: November 2016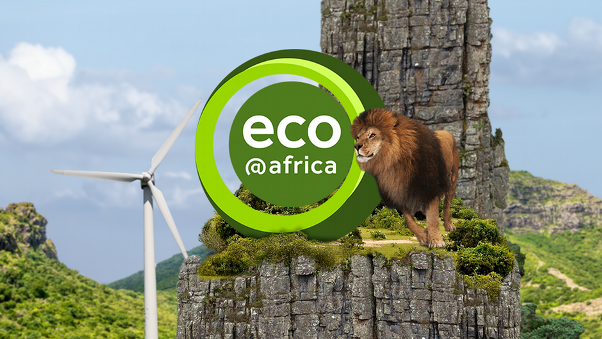 Africa
Eco@Africa, DW's program covering environmental innovation in Africa and Europe has a new coproduction partner in Africa. KTN, the second-largest channel in the Kenya is joining Nigerian broadcaster Channels TV as a coproduction partner. Now with pan-African coverage, the show will be hosted by anchors from both channels.
Latin America
DW has started a partnership with Globo, the largest media company in Brazil and the second-largest media conglomerate in the world. Since late October, DW articles have been featured on Globo's news website, G1, and have already generated thousands of page views.
Middle East
Leading Turkish telecommunications provider Turkcell is now carrying the programming lineup from DW and DW (Deutsch) for its IPTV and OTT platform, Turkcell TV Plus. Over 1 million users subscribe to the service on Smart TV, Web TV, IPTV and mobile devices.
Asia
DW's science program in Indonesia, Inovator, is being broadcast by the terrestrial broadcaster Satelit TV. The latest episode of the show will be broadcast twice weekly in the region around Purkowtero on the island of Java to around 100,000 households.
DW has two new partners in Pakistan. City Entertainment Cable in Wah and Crystal Cable in Rawalpindi near Islamabad have made DW a part of their basic packages. Both partners have a combined 45,000 subscribers.
Oceania
The Australian pay TV provider Puma TV is broadcasting DW and DW (Deutsch) on the popular Optus B D2 satellite. DW's channels will be available alongside 30 other free-to-air broadcasters offered to European immigrants in the region.
Tags
Brazil
,
Channels TV
,
DW
,
DW (Deutsch)
,
Eco@Africa
,
G1
,
Globo
,
Inovator
,
KTN
,
Puma TV
,
Satelit TV
,
Turkcell
Market roundup: September 2012
Europe
Clicks on DW's Polish-language site have gotten a major boost thanks to partnerships with Poland's three leading online portals, Gazeta.pl, Wirtualna Polska (wp.pl) and Gazetapraca.pl. The click count jumped from 251,000 in April 2012 to 2.5 million in June. Working in tandem with Distribution, the three Polish sites posted links to selected articles about society and politics as well as DW's "Studying in Germany" series.
Asia
A new Asian partner has gotten on board with TV magazine "Inovator," which is produced in Bonn. Indonesia's Tempo TV started broadcasting the show nationwide in August. "Inovator" is the seventh DW TV magazine the education-oriented station has picked up since August 2011. Tempo TV will broadcast "Inovator" via DTH satellite provider Aora, which has about 450,000 subscribers in Indonesia and is one of the country's main television platforms.
In Ho Chi Minh City, Vietnam, teachers at the respected Deutsche Zentrum have received supplementary learning materials to use DW's online German course in the classroom.
DW has begun using a new monitoring station in Sydney to keep track of satellite broadcasts and live streams in the region. Technical Distribution has set up a system for monitoring Asiasat 3S as well as a StreamMon system at Australian national broadcaster SBS. Distribution entered negotiations with SBS once the establishment of a relay station in Tincomalee, Sri Lanka made the previous monitoring station for Asiasat 3 obsolete. DW now has StreamMon systems operating on every continent.
Last but not least, leading Pakistani outlet Raml Media Services is now a DW partner. The firm, which has been in operation 30 years, will help distribute DW live streams and content boxes to other partners.