Search Results for Tag: Press Freedom Index
How is digital technology advancing freedom of speech?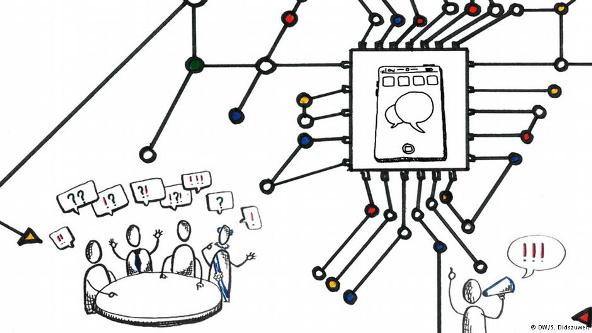 Part of the important work being done at DW Akademie is centered on raising standards of press freedom, especially in developing countries around the world. Recently, DW Akademie released a digital innovation study that analyses how digital technology can be used to improve and advance freedom of expression as understood under Article 19 of the UN Universal Declaration of Human Rights.
With emphasis on the "Global South" the study looks at how fundamental functions of media, such as creating a public sphere and holding power to account, have been transformed by digital technology. It identifies a shift in focus from traditional media institutions onto civil society actors and determined individuals that are now taking the lead in promoting freedom of expression in developing countries. This is a central issue for creating media development strategies.
Contributing to this is the South2South manifesto developed by DW Akademie and IAJ in South Africa that outlines a set of principles that can be used as a guide for individuals, groups and institutions in forming a sustainable and effective media landscape.
The Media Freedom Navigator from DW Akademie is an easy-to-use reference tool that visually demonstrates how media development, press freedom and human rights intersect. It includes a media sustainability index, a media barometer, media development indicators and human development indexes along with references and learning tools that improve understanding of these important issues.
These free resources provided by DW Akademie provide a valuable service to everyone who seeks to understand more about the indispensable role media play in fostering social development.
DW extends broadcasting license in Russia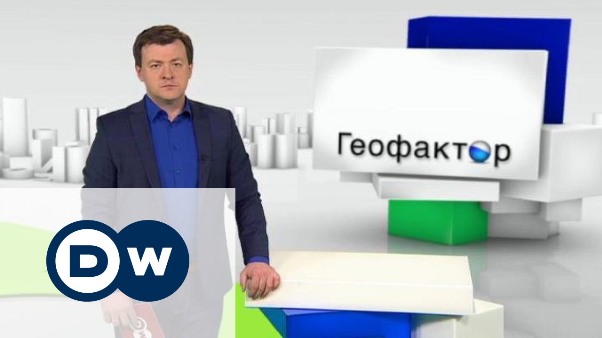 DW has received permission from the Russian media regulatory authority, Roskomnadzor, to continue broadcasting in Russia. DW is an important source of international news and information in Russia, where independent media is under pressure and unbiased information is becoming harder to access. Russia currently ranks 152 out of 180 countries in the 2015 Press Freedom Index from Reporters Without Borders.
The new 10-year permit is an extension of a 2005 broadcasting license allowing DW to broadcast in German and English via satellite and cable partners. DW is currently present in the Russian media market with DW (Europe), broadcasting a 24-hour television program in English and German via the Hotbird  satellite.  DW (Europe) will be replaced on June 22 by the new 24-hour English-language channel, DW.
The license extension comes amid tightening of media law in Russia, aimed at making it more difficult for foreign broadcasters to operate. The new laws, which were passed last October, allow foreign broadcasters very limited ownership of media transmitted in Russia.
DW broadcasts in Russia through local distribution partners and via satellite. DW's main cable partners in Russia are Trikolor TV, MTS, Rostelekom and BeeLine. The new license also makes DW Russian content available to online audiences.