Search Results for Tag: refugees
DW tackles the problem of youth migration in the Gambia

What drives young Gambians to risk their lives and flee to Europe? At a recent town hall meeting in the capital Banjul, representatives from DW's African distribution and programming departments gathered for a discussion with locals and former refugees.
It was made clear in the discussion that leaving the Gambia is on the minds of many young people. An estimated 10,000 Gambians crossed the Medditerrainian Sea in 2016. Many said that even if they only had a remote chance of making it to Europe, they would take the risk. But others noted that the image of Europe in the minds of young Gambians was unrealistic and not like they see in movies.
One of DW's strengths is going to where the audience is and understanding the problems that are shaping their world. At the Banjul discussion, over 300 people gathered to discuss the reasons why so many people are migrating from Africa, including the political and institutional failures that have led to a frustrated generation without any perspective.
Migration from Africa is one of the most critical issues facing Europe in the next decade. By going to the sources of large and seemingly abstract social issues, DW creates a greater sense of clarity, reality and eventually help establish dialogue with young Africans.
If more young people are presented with facts, maybe they can be persuaded to explore other options besides risking their lives on an uncertain and dangerous journey.
The Migration Dillema is a series of discussions DW is holding in four African countries. The discussion in Banjul was organized in cooperation with DW's local partner Paradise FM.
DW opens hearts and minds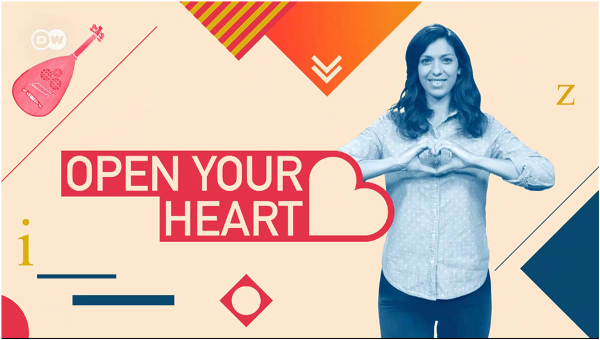 DW has created an entertaining series for refugees that will help them integrate into life in Germany. For the more than 1 million refugees that arrived in Germany last year, orientation and information are very important. DW has been playing an important role from the beginning, with everything from comprehensive news coverage, to an online guide for refugees in six languages.
The latest DW project, Open your heart (Mach dein Herz auf), is a website created for refugees and the people who are helping them. In a series of four-minute videos, the project provides an entertaining guide to Germany for beginners. Light hearted subjects like how Germans spend free time are joined by more serious issues like gender equality and dealing with psychological trauma.
The series of 10 videos, in English and Arabic, paint an easy-to-understand picture of essential cultural and procedural elements that people new to Germany and German culture will confront.
The topics covered include housing, work culture, free time, men and women, tolerance, family, friendship, learning German, cultural differences and emotions.
The website also provides links to organizations that help refugees integrate into the community, help them learn German and allow them access to support and assistance. Included is a section for helpers and volunteers that they can use to better understand how to help people in need. The series would also interesting for any newcomer to Germany who is interested in learning about the German culture, lifestyle and language.
Open your heart was produced in cooperation with DW, DW Akademie and of the German Federal Ministry of Labor and Social Affairs.
A personal side to the refugee crisis
The massive influx of refugees into Europe presents a challenge for journalists to cover a story that has been saturated in the European media and somehow lost the human element behind the noise of statistics and politics. The voice of refugees themselves can become lost in the clamor and seeing their stories close up and first hand delivers a poignant and valuable perspective.
DW's Documentaries and Reports is adding a personal angle to the refugee story with #MyEscape, a documentary special that shares what it is like to come to Europe as a refugee. Using videos and photos that refugees took themselves along the way combined with revealing interviews, #MyEscape allows the refugees to tell this important story in their own words.
The international and cultural expertise at DW played a huge role in conducting follow-up interviews in the refugees languages and in establishing an atmosphere of trust where people felt comfortable telling their stories.
#My Escape will air starting February 13 and is produced in cooperation with WDR and Berlin Producers.