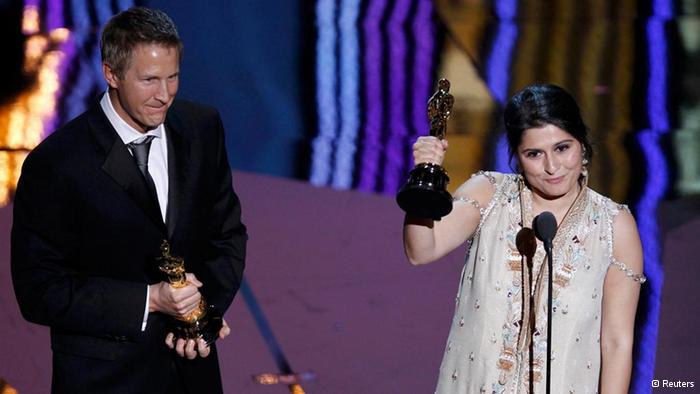 Documentary filmmaker Sharmeen Obaid-Chinoy has become the first Pakistani to win an Oscar ever. Her short film 'Saving Face' looks at the issue of acid attacks on women in Pakistan.
Sharmeen Obaid-Chinoy became the first Pakistani to ever win an Oscar on Sunday. She and her American co-director Daniel Junge won the coveted prize for Best Documentary (Short Subject) for "Saving Face."
The documentary chronicles the lives of two acid attack survivors, Zakia and Rukhsana, and the arduous task to bring their assailants to justice. It also focuses on the work of British-Pakistani plastic surgeon Mohammad Jawad, who moved to Pakistan to help restore the faces and lives of acid attack survivors.

read more