Yet another gang rape in India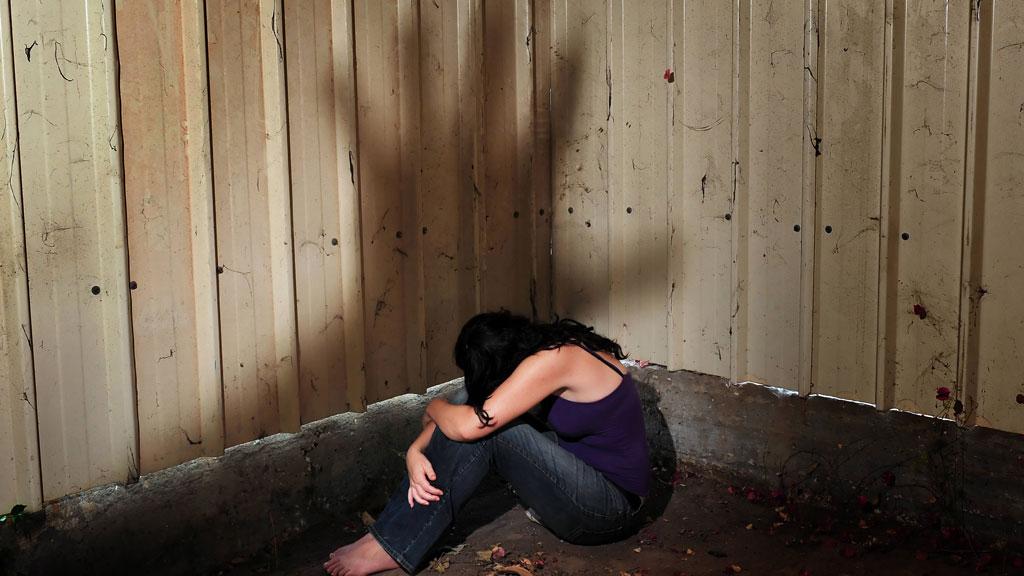 Yet another gang rape – this time in a bus in the Indian capital – has revived the debate in India as to whether the country is safe for women. What makes the debate all the more urgent is the fact that this heinous crime is similar in nature to several others in the last few months without any stern punishment of the offenders.
Before debating further on the safety of women in Delhi, or making comparisons with crime statistics in the city's past, one must appreciate that Delhi is not what it was some 20 or 30 years ago. Several factors are responsible for a rise in this kind of crime: a larger population, including huge influx from outside, the influence of television and rapidly changing lifestyles.
A highly respected journalist, Usha Rai, feels the problem is understated: "It is far more unsafe for women in the outskirts of Delhi.'' According to Rai, "Women in outer Delhi areas like Noida, Ghaziabad and Gurgaon have got education and are influenced by TV. They have changed their lifestyle and clothes entirely but men have remained old-fashioned and conservative.''
May be what Usha Rai says makes sense. But given the present changing work culture both men and women now work late hours and have to take public transport in the evening and at night. It is here that the authorities need to take steps to ensure their safety – especially that of women.
Women also need to change their attitude when it comes to their own sons. For most Indian women, their son is always a `raja beta' (prince charming). They just wouldn't be willing to hear anything said against their own son. Brought up in this unchecked environment, the son matures into a self-styled don, thinking he has the right to any women he fancies. For sure the mother would not accept this kind of behavior by a man towards her own daughter. Mothers need to change their attitude so that young men learn to respect women from childhood.
Social factors apart, both the police and the government have to play a pro-active role to keep Delhi and other Indian cities safe for women. As far back as in 1978, the teenaged brother-sister duo of Sanjay and Geeta Chopra were kidnapped by Ranga and Billa at a lonely and dark spot near Buddha Garden on the West Delhi Ridge. Later, the kidnappers raped Geeta and murdered the children. The criminals were arrested and hanged. But sadly the area where the incident took place is still not safe for women. Drug addicts and petty criminals still roam in the poorly-lit area. TV News: Gang-rape in Delhi bus: Outraged India says enough is enough
An escort vehicle with eight to ten armed policemen is a common sight when even a small time politician uses the roads in Delhi. If the politician is more important security is tightened further. Maybe he will have a police jeep bringing up the rear too. There is another contingent of police outside his official bungalow. Against this background ordinary citizens have the right to demand that more is done for their security.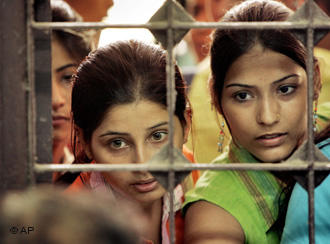 According to a research by Jagori, (Awaken, women) an organization studying gender issues, women even feel unsafe at Delhi University. The research says that women students have repeatedly reported incidents of sexual harassment on the poorly-lit pavements around the campus which are frequently subject to public works and repairs. But nothing much has been done. "Whenever there is talk of making Delhi University safer for women, people want to throw out the cycle-rickshaws. And yet, the presence of cycle-rickshaws on roads makes the area safer,'' says Janaki Abraham, reader at the sociology department of Delhi University.
Interestingly, in a news statement a well-known architect and president of the Institute of Urban Designers of India, K T Ravindran, said that the "presence of street hawkers makes a city safer for women. Their petromax lamps and the constant stream of people around their stalls ensure the streets are busy and well-lit.'' Ravindran has a point. In old Delhi, where the streets are congested there are not many cases reported of sexual harassment and rape. Most cases are reported in South Delhi where the rich stay indoors and dimly-lit long and lonely stretches of road make it easy for criminals to get away with street crime.
The city's relatively new Metro Rail has improved the situation somewhat. "It is well-lit and staffed with women guards. The implied modernity of the service makes people behave better,'' says Aromar Revi, Director of the Indian Institute of Human Settlement.
True, the police cannot be with each and every woman all the time. But city dwellers have the impression that they only swing into action when a well-known politician needs to be protected. They do little to combat street crime as such: Less than one kilometer from the Indian Parliament, prostitutes go about their business. Men harass respectable female passers-by but the police do nothing.
The older generation still remembers the concept of the police constables on the beat in Delhi. After 10 pm one could hear the sound of Harley Davidson motor bikes with police constables patrolling residential areas. Now, it appears, police officers prefer to park their jeeps near tea stalls and watch late night serials on TV.
The fact that politicians appear complacent about the situation facing women on the streets was underlined just the other day when Delhi's Chief Minister Sheila Dikshit declared Delhi to be `a safe city' for women. After this latest incident, the opposition BJP, was quick to apportion blame. Mukhtar Abbas Naqvi, a senior leader, accused the authorities of failing to act and promised tough action should his party come to power in 2014. The fact is that the BJP did little to tackle the problem that last time it held the reins of power.
Male attitudes will take a considerable time to change, but perhaps something can be done quickly and with a minimum of bureaucracy. According to Kalpana Viswanath, Director of the Gender Inclusive Cities Programme and advisor for Jagori's Safe Delhi initiative, "Bus stops are often dimly lit and are seen as unsafe for women at night. We have suggested that the municipal authorities plan sites for hawkers near bus stops to ensure there areas are not lonely and isolated.'' But the Delhi Government is yet to work on this suggestion.
In the case of rape, men and only men are to blame. But cities would surely be safer for women if the politicians were to take the problem seriously instead of just waiting for something to happen so that they put out their press statements and get their two minutes of fame.
Author: Norris Pritam
Editor: Grahame Lucas