Here comes my baby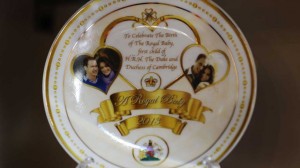 The Duchess of Cambridge, Lady Catherine, has had to cope with a lot. Other than the usual problems that pregnancy brings, Lady Kate has to deal with all the media exposure and speculations about the methods that will be used when she gives birth to her baby. Women Talk Online blogger Debarati Mukherjee is also expecting a baby later this year. She talks about the latest fad – hypno-birthing.
I am worried about the natural method of delivering a baby. All my happiness was ruined the day I went to the hospital for an emergency checkup. I was four weeks pregnant and had suddenly developed cramps in my stomach, so my doctor took me to the labor room for immediate help.
My belly hurt badly and I felt worse after I saw a woman giving birth. Her legs were tied and the team of doctors put pressure on her tummy. The poor lady kept screaming. The entire experience was so shocking for me that I made up my mind to deliver my baby through a caesarian section.
Many women in India believe that a caesarian or a planned surgery is a much better alternative than natural childbirth. Dr. Aparna Sethi, practicing Gynecologist in Pune says, "Child birth is very normal and natural. It is not a defect in your body that you need to operate it out. However due to the various practices of normal child deliveries in India, pregnant women get terrified and opt for planned deliveries through surgery."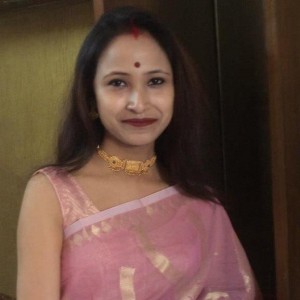 However planned surgeries take a toll on the health of both the mother and the foetus. The World Health Organization too recommends that no community should have more than 10 percent of C-section deliveries.
Thanks to the new inventions of medical sciences like hypno-birthing, many moms-to-be could have a pain-free delivery the natural way. Dr. Sethi explains, "It is a pain management technique, where the expecting mother is made aware of the child birth process by a combination of relaxation, breathing and visualization methods. She ultimately understands the natural process, which reduces her internal fear. This aids in the delivery method by lessening the labor duration, minimizes the medicine usage and finally gives birth to a healthy normal baby."However in India, not many cities have gynecologists certified with hypnotherapy. Right now, it is available in cities like Mumbai, Delhi, Bangalore, Goa and a few other places.
Sookanya Sengupta Dasgupta, a new mother-to-be, would like to try the pain-free natural delivery method. "I wish to take up a normal delivery method but in Kolkata it all depends on the doctor. Most of them prefer a surgical method because it can be planned well in advance and one undergoes minimum pain. I just came to know of this wonderful concept of hypno-birthing and if I get a chance will surely give it a try, though it is a very new concept in India as well as in Kolkata."
However, for Adrija Gupte, a 30-year-old mother-to-be, the case is a bit different. "I don't want to do any experiment on my body especially when I have my little baby inside. I have seen many in my family taking up planned deliveries through surgery; I would also do the same when my turn comes. I know hypno-birthing is very common in the West but for us in India it is still a new concept. And in India if you see, babies born out of normal deliveries happen mostly in government hospitals among poor families. Rest of us who come from the middle class and the upper middle class opt for a C-section because it is affordable and is less risky for both mom and the baby. Plus, within minutes you get to see your bundle of joy and not keep trying for hours to push your baby out. Hence I think surgery is by far the best method and I am going to opt for it when I am due."
For Mumbai based 28-year-old Rituja Kaur, hypno-birthing is the best thing that has happened to her. She says, "I was told by some of my friends that labor pain is equivalent to the breaking of all your bones together and I dreaded it every moment since I conceived. But my dear friend Kajal told me about hypno-birthing and introduced me to the classes where I met like-minded moms and saw how hypno-birthing helps.
Now I am 30 weeks pregnant and will be due very soon. I am prepared for my delivery and my gynecologist told me that I will surely have a normal delivery as the practice sessions are helping me out. I will suggest all moms-to-be to take up these lessons. You can do them at home if you don't have time to attend classes. Practice them regularly and try the natural process of delivering your baby."
Author: Debarati Mukherjee
Editor: Manasi Gopalakrishnan