Woman of the week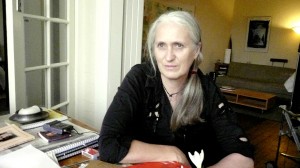 New Zealand's Jane Campion has been chosen to preside over the Cannes Film Festival jury this year. She has been associated with the festival for a very long time and is the only female director to have won the Palme d'Or, the festival's top prize.
Campion won the Golden Palm in 1993 for her film, The Piano, which tells the story of a mute pianist at the centre of a love triangle in the New Zealand bush. The film also went on to win an Oscar for best screenplay and a Best Actress award for Holly Hunter.
Campion said she was "truly honoured" to be chosen to preside the jury that will pick this year's Palme d'Or. "Since I first went to Cannes with my short films in 1986 I have had the opportunity to see the festival from many sides and my admiration for this Queen of film festivals has only grown larger," the 59-year-old director said.
"It is a mythical and exciting festival where amazing things can happen, actors are discovered, films are financed, careers are made, I know this because that is what happened to me!" A recurring theme in Campion's work is the quest by women for self-fulfillment in societies riven with violence and chauvinism. Her 1996 adaptation of the Henry James novel The Portrait of a Lady featured Nicole Kidman as an free-spirited American heiress struggling to find her place in 19th century Europe.
The Cannes Film Festival runs from May 14 to 25.
dpa