Women in the news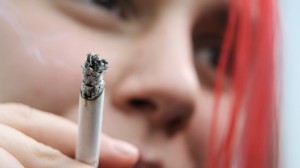 We hope you had a wonderful transition into the new year and we wish you all the very best for 2014! The new year has started on a pretty unhealthy note for women. To know more and to check which themes made it to the headlines, click on this post.
More women smokers
A new study says that India has the second largest women smokers in the world after the USA.  Around three in 10 men and one in 20 women smoke, according to the latest statistics. Read more in the Times of India.
Bangladesh elections
Elections in Bangladesh have been marred by violence this year and critics say that the results were known even before the votes were counted. What's in store for the country? Read more in the Dawn.
Marriage is not a solution
It was long thought that marriage was a solution to poverty, but new research suggests that impoverished single moms may be better off staying single. Read more in the Huffington Post.
The new feminists
Michelle Obama and Beyoncé may well be the markers of 21st century feminism. Want to know why? Read more in the Washington Post.