Subjugation or life skills?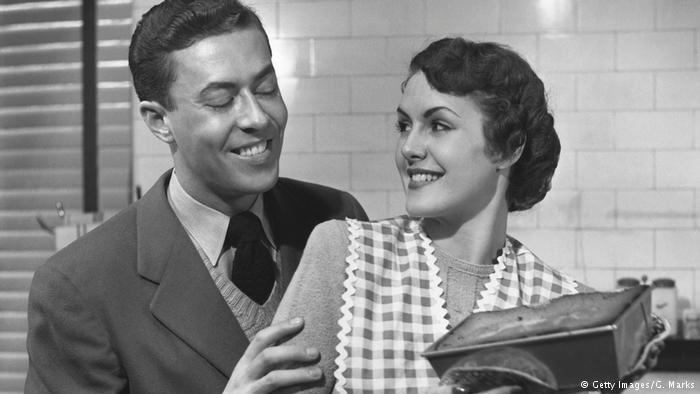 Perusing The Good Wife's Guide from a 1950s era domestic science schoolbook, I became increasingly slack-jawed, mentally ticking off everything that I still don't do in 2017.
Yet, despite the bizarre blather about being gorgeous and gay for your tired husband, something nevertheless needled me.
You see, I secretly wish I had learnt domestic science. Not its gender-biased avatar of the 1950s, but rather for the simple skills that could have served me well as a single, working, young adult years later.
After all, the original aim of domestic science was to arm students with basic life skills covering health, nutrition, DIY, and budgeting. And quite frankly as a 44 year-old writer, I've yet to fathom how the Pythagorean theorem figures in my life or career, but I wish I could fix a faulty zipper without having to first watch a YouTube tutorial.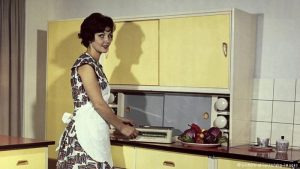 Domestic science was the brainchild of Ellen Swallow Richards, a 19th century American industrial and environmental chemist, who while working at the prestigious MIT, founded MIT's Women's Laboratory that aimed to advance the scientific education of women at MIT. It was then that she utilized science to make home life more efficient for women to enable them to engage in other pursuits, including education.
Her original feminist vision however somehow got skewed over time. When I attended school, home science was sniffed at as the last resort for girls whose exam scores did not impress on paper.
During my schooling in my native Malaysia, we were streamed from the first year of secondary school at age 13 into commerce, domestic science or arts classes based on the scores of our primary school leaving examinations. Further streaming took place at age 15 following the lower secondary examination where we were assigned science, commerce, arts or domestic science classes. While basic subjects like English, Bahasa Malaysia (the official language of Malaysia), general science and math were taught across the board, you could opt to drop certain subjects like geography, history or art to focus on biology, chemistry, physics or accounting.
But how many of us can honestly say we were convinced of what we wanted to be when we were 15?
Ambitious parents ensured that their children never slacked in their studies for heaven forbid that their daughters ended up as cooks, hairdressers, tailors or worse still, artists. This resulted in a feverish paper chase and also unwittingly, a class system mentality.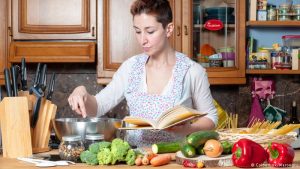 Yet we never had the foresight that all this could pan out very differently. That we'd actually had chefs, fashion designers, stylists or gifted artists amongst us. Back then, the perceived status and income of certain vocations ruled. "Job satisfaction" was for dreamers.
While researching material for this piece, I was surprised at recent articles that have called for the subject's re-imagined application into the American syllabus for instance.
I'm inclined to agree. Given that more schoolchildren often fend for themselves while their parents are at work, it doesn't hurt to learn how to prepare a simple nutritious meal instead of heading to a McDonald's. Or learning thrift through simple mending techniques instead of chucking defective possessions and buying a replacement. Just simple, practical skills and knowledge to help us deal with daily life.
I would however add that it should remain an elective and tailored to the capabilities of different age groups. And it is pertinent that whoever opts to learn these skills is free to do so without the perfume and pearls.
That school of thought is definitely history.
Author: Brenda Haas
Editor: Marjory Linardy
_____
WTO RECOMMENDS
An exhibition at the Kennedy Museum features portraits of iconic women from the 60s and 70s, exploring their influence on social equality and showing the shift from traditional housewife to independent, working woman. (From September 6, 2016)
They may not have been elected but they still hold considerable power and influence. Some of Africa's first ladies even have an eye for the presidency. Meet the women behind these leaders. (From July 19, 2016)
The human rights record of Saudi Arabia is far from good. One of the things which makes it bad is the protection of women and their rights. Even though women have been allowed to take part in an election recently for the first time, as voters and as candidates, they are still not allowed to do some things or restricted. And those are things which are considered normal for women in other countries. (From December 22, 2015)