Search Results for Tag: LGBT
Lawyer Siti Kasim has been striving to empower Malaysia's marginalized and oppressed communities to speak up for themselves. Vociferous, unapologetic, doesn't suffer fools gladly: that about sums up Siti Zabedah Kasim.

read more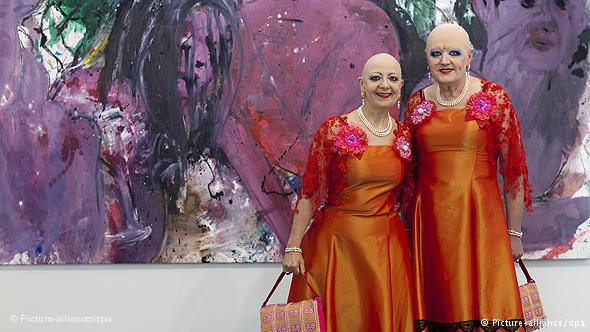 With their bald heads and outrageous outfits, Berlin-based duo Eva & Adele are a rather striking couple on the art scene. They dress and make up identically, in the process deconstructing gender roles. They've now been honored with an exhibition in Paris.

read more