Search Results for Tag: Prince William
The queen in pink with a pink hat, the queen in blue with a blue hat, the queen in green with a green hat: that's how we know her now. But was it always that way? Here's a look back at her carefully planned style.

read more
Tags
90 years
,
Commonwealth of Nations
,
Elisabeth Windsor
,
Elizabeth II
,
Lady Diana
,
Phillip of Greece and Denmark
,
prince charles
,
Prince William
,
Queen Elizabeth
,
royal style
,
the queen's outfit
,
Westminster Abbey
,
women's rights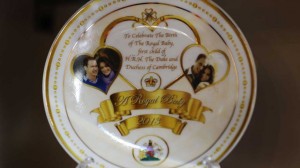 The Duchess of Cambridge, Lady Catherine, has had to cope with a lot. Other than the usual problems that pregnancy brings, Lady Kate has to deal with all the media exposure and speculations about the methods that will be used when she gives birth to her baby. Women Talk Online blogger Debarati Mukherjee is also expecting a baby later this year. She talks about the latest fad – hypno-birthing.

read more