Two fatalities on Annapurna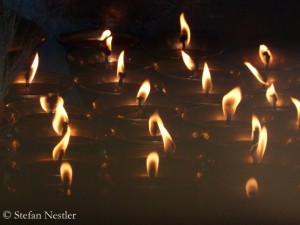 The joy at the first summit successes of the spring season on one of the eight-thousanders in Nepal was overshadowed quickly. The news that 13 members of an expedition organized by the Nepalese operator Dreamers Destination had reached the summit of 8091-meter-high Annapurna on Tuedasy had just faded away when it was followed by bad news: The 36-year-old Finn Samuli Mansikka and the 35-year-old Pemba Sherpa fell to death during the descent. On Mansikka's website his death was confirmed.
Early summit successes
Unusually early in the season, the 13 climbers of the expedition had reached the highest point on Tuesday: Six Sherpas, three Chinese, a Turk, a Macedonian, an Iranian and the Finn Mansikka. They had taken advantage of low snowfall in the period before the beginning of spring to set up the high camps. Annapurna is the eight-thousander with the highest fatality rate, usually there is extreme avalanche danger in spring. "We had a good weather with little cold wind on summit. On the way back to last camp, we lost one foreign climber and good Nepali friend", expedition leader Mingma Gyalje Sherpa reported from Camp 4, the last camp below the summit. "I don't how they slipped."
Annapurna was Samuli Mansikka's tenth eight-thousander. In 2014, he had summited Kangchenjunga and K 2, both without bottled oxygen. Only on Mount Everest and Lhotse, the climber from Finland had used a breathing mask. Samuli and Pemba, R.I.P.!
Date
25. March 2015 | 17:26