Search Results for Tag: das Regime und ich
DW trainees win CNN Journalist Award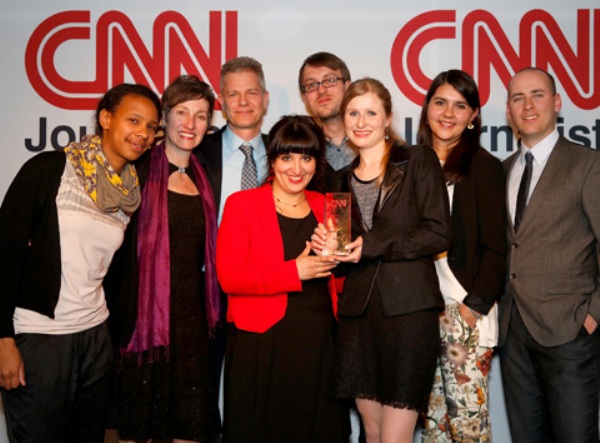 A group of international DW Akademie trainees from the 2012 to 2014 program has won the 2015 CNN Journalist Award in the "online" category. "Meine Oma, das Regime und ich (My grandma, the regime and me)" is a German-language multimedia project that shares the stories of six women from around the world who have all lived through dictatorships and social upheaval. The jury recognized both the production quality and the effect of the powerful narratives, all of which provide a rich example of how to tell stories using a combination of journalistic mediums online.
Stories from countries as far removed as China and Brazil all open an intimate window on history and culture while expressing a common tone  of adversity and perseverence which resonates with people all over the world.  The success of the project and its global significance is indicative of how DW Akademie combines a wide diversity of young talent with innovative methods of teaching and producing journalism.
The CNN Journalist Award distinguishes the best and brightest young journalists who work with international news. The prize was given out at an awards ceremony on March 24 in London.