Search Results for Tag: Jordan
Quality journalism is recognized in many ways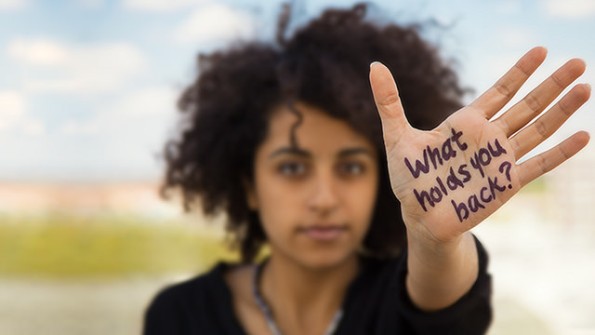 DW is valued all over the world for revealing unqiue ways to understand important global issues. A series of recent high-profile awards is a strong sign that this quality is being appreciated.
A prime example is the PromaxBDA Promotion, Marketing and Design Global Excellence Awards, where two DW productions won three awards last week in Los Angeles.
The youth-oriented documentary program Life Links received a gold award in the category, "Art Direction & Design: News Opener." Life Links premiered last year and features personal and impactful stories from young people across the world.
Two bumpers from the Global Ideas series also won awards in the category "Art direction and design: News Bumper". A gold went to "Biodiversity- Birds" and a silver to "Biodiversity- Forests".  The documentaries from Global Ideas cover a fascinating variety of environmental and social issues tied to globalization.
In the winning categories, DW was among top brands in international news and documentary entertainment like CNN, BBC News and the Discovery Channel.
ProximaBDA is an international association for marketing, promotion and design with 10,000 members in 70 countries. The Global Excellence Awards recognize outstanding work in all branches of media marketing.
Another example is in Jordan, where DW received the Al Haitham Arab Media Award for the best international broadcaster with Arabic-language programming. The prize will be presented in August at the Arab Youth Media Forum in Amman, Jordan. The jury said that DW (Arabia) was a "reliable and trustworthy" source of information marked by a strong cultural profile and quality documentaries.
DW (Arabia) brings audiences from Morocco to Saudi Arabia a valuable independent perspective on global news and events. Starting June 22, the channel will broadcast 24 hours a day in Arabic.
DW at the Convergence Summit in Amman
DW will be presenting its wide-reaching changes and programming highlights for the Arab world  at the 9th Convergence Summit in Amman, Jordan on May 22 and 23. DW's Social Media Manager Julia Hildebrand will be taking part in the conference that is organized by the Arab Advisors Group.
DW has increased its focus on regional programming and intercultural dialogue in the Middle East with a schedule that offers 10 hours of Arabic programming and a six-hour block during primetime. This new programming line-up is tailored to meet the needs of the region's broadcasters with a renewed focus on local partner-ships.
The success of "Shababtalk" can already speak for itself. More than 3.6 million viewers were tuning in to each episode in the show's first three weeks. And the coproduction with Egypt's market leader Al Hayah has been registering a market share of nearly 15 percent. The talk show brings together young representatives from the democratic movement in Egypt with their German counterparts from youth organizations, political parties and other associations.
DW focused on dialogue again with "On the Pulse". It's a talk show that brings Arab and German experts together to discuss issues related to democratization, politics, economics, the role of the government, justice and reli-gion.
DW expands its reach in the Middle East
DW and Palestine Public Broadcasting Commission (PBC) signed an agreement of cooperation on Thursday, September 15. Samah Khader, General Director of International Relations, and Mahmoud Mizher, General Director of Administration and Finance, were on hand at DW's headquarters in Bonn to clarify the details. PBC TV will now be including several DW programs in its line-up, including in good shape, In Focus, Kick off! and Kick off! Countdown, as well as selected episodes of euromaxx. PBC's radio station will also begin broadcasting some of DW's radio programming covering topics like science and technology.
This partnership will increase DW's presence in the Middle East. PBC TV is available in Palestine, but also in several neighboring countries due to its inclusion in the Arabsat and Nilesat networks. Palestine Radio is available in Palestine, Israel, Jordan and parts of Egypt.