Abuse in the classroom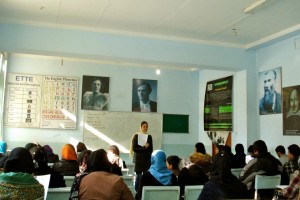 When you interview university students in Afghanistan, you can hardly find anyone who denies sexual harassment in the universities there. Professors teaching at the university are largely responsible for this abuse. You could get full marks or no marks in your exams; it simply depends on how you behave with them. Beautiful and stylish young girls are easy prey.
Women are not completely safe from sexual harassment anywhere in the world, but in Afghanistan, this subject almost never appears in the media. I have interviewed a number of graduate students in Afghan universities- they had different opinions about this matter, but all of them accepted it and related their experiences about the situations they faced.
Fari has bad memories of sexual harassment at the university. She told me, "It is 100% accurate; I myself faced it when I was in the first year of university. I failed in a subject where the teacher put forward some unreasonable demands."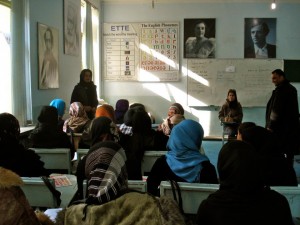 Sharif Aria, another student says, "We do not like this behavior from our teachers, but all of them are not like that. Some teachers are like spiritual fathers. We live in a society where such treatment is part of the culture and when they get a position of authority, they start abusing it. Since the law is not enforced by the government, we can hardly find a way to stop these people."
At the same time, the conservative tradition does not allow the girls to talk openly about such issues. For instance, a girl studying at a university in Kabul spoke about how her professor was harassing and teasing her, but she had to leave the university because people made her the subject of their gossip. The professor continues to teach and probably harass other girls.
Haris Jebaran, a university graduate, says," When I was a university student, some professors even discriminated while they were teaching and tried to favour the girls, expressing a false kindness. But I want to be honest and say that some girls welcome such attitude." Bunyadullah Mushakhas, another student says he has seen a lot of cases, but doesn't want to expose anyone, "A number of girls came to me and asked for help. I defended them as much as I could. We are her to struggle."
A university is a place to learn and it is very shameful for those teachers who still do not know how to treat with their students and how to create a friendly atmosphere where learning takes place.
Author: Marina Zaffari
Editor: Manasi Gopalakrishnan