Poisonous pampering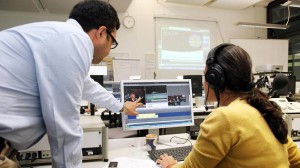 One of our readers, Ridhi Rajpal, is very upset about how men treat her at the workplace. And no, it's not sexual harassment she is complaining about. Women colleagues in the cinema industry are often considered "softer" than their male colleagues, their abilities are questioned constantly, but they are also pampered.I knew since the time I was 16 years old that I wanted to make a career in the entertainment industry. I wasn't sure of the exact role I'd pick, but the idea of communicating with the masses and getting famous lured me- okay, I admit that the latter interested me more! It appealed to me so much, that I started becoming conscious of my looks and appearance, and decided that acting would be one of the first things I'd try out whenever I finished school. That was my thought process, when I was in the eighth Grade.
As time passed, and I reached the 11th Grade, my teachers noticed I was doing better at extra-curricular activities compared to studies. They pretty much realized that this kid wouldn't be the conventional "study hard to have a successful life" kind of person.
My attendance at other places (in the dance hall practicing for a new event, in the school auditorium rehearsing for some inter-school debate competition, in the library making notes for a symposium) was more than in the classroom. Some teachers were clearly upset while others were supportive and realized that I was good at multi-tasking!
My fun days came to an end after I finished school- I've finally started believing that school days are the best days of your life! After studying film- making, I knew I wanted to be a film director. Then came the questions.
"Are you sure you can handle the stress, considering you're… you know… a girl?"asked the director on my first interview.
"How many days off do you need in a month? Women have other things to do at home, right?"
"Can you run around on the film set when you are menstruating?"
"You're a girl! How can you carry a camera?" Also, "Women don't operate steadicams."
"So you're probably interested in costumes and make-up, and not in cinematography, right?" (That's the conventional 'girl' thing to do, after all!)
Phew!
So after a lot of snapping at everybody and bringing them down to size, as far as their chauvinist philosophies were concerned, I got a job.
At first, I thought this is how men in this city were- I had shifted from my old city after I found a new job. I wasn't used to something like this, but it shocked me when I realized that most of these men were migrants themselves, from the same city to which I belonged. Now what?
And that's where the irony came in! When my director asked me to pick up heavy stuff and move it around the set, colleagues near me rushed to help! The whole team was used to surviving on meals with no dessert, but a sweet male production assistant developed a certain liking for me and always got me free dessert.
I realized that in a workplace where men look at women constantly, women's abilities are constantly questioned and they are badly pampered. I like the latter part, but somewhere it disgusts me.
I can't understand what men think or mean when they say that I have feather-like hands, and so I must not indulge in labor-like work. Do they mean that I am incapable of it, because I can sense the sarcasm sometimes! Or do they pamper me for things that they might get from me, "after the shoot," because they flirt around with me quite a bit too!
It's tough to be working as a woman in a male-dominated (also, full of demented people) industry. And I thought, we were all there to make good cinema!
Author: Ridhi Rajpal
Editor: Manasi Gopalakrishnan
You can write for us too! Send us your blog at womentalk@dw.de or on Facebook at DW- Women talk online.