Women in the news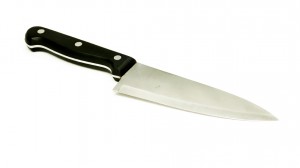 Experts claim that a contraceptive pill that acts up to one month after sex is scientifically possible. India's northern state Haryana witnesses two cases of honor killing within one week and the World Bank releases a new database on women's legal rights in the past 50 years. Check out which women's news made it to the headlines.
1.Once-a-month contraceptive pill is scientifically possible, say experts
A contraceptive tablet that acts like the morning-after pill but could be taken up to a month after sex is probably scientifically possible and would be welcomed by women, scientists have said. Read more here.
2. India's northern state Haryana, notorious for its conservative village councils known as "khap panchayats," has witnessed two cases of honour killings this week. In both cases, couples in love were executed for flouting social norms. Read more here.
3. Sex for promotion: Man forces wife to be gang-raped for 12 year
This is a sordid tale of sexual exploitation of a woman by her husband, who forced her to be repeatedly gang-raped by his bosses for a promotion at the workplace. Read more here.
4. A quarter of men jobless as more women go to work
One in four men is now without a job, according to figures which show the changing face of Britain's workforce. Read more here.
5. Economic Development = Equal Rights for Women?
World Bank has released a database called 50 Years of Women's Legal Rights which tracks global progress from 1960 to 2010 in removing discriminatory laws on women's property rights and ability to make legal decisions. Read more here.