Women in the news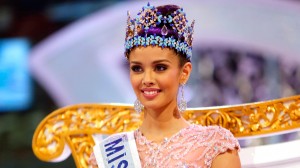 India is building the world's first 'baby factory,' a woman conceives her baby with the help of latest medical technology and breast cancer survivors in Asia help other victims of the disease by approaching a subject that has been taboo in their cultures until now. Read more to find out the latest on women's issues.
The baby factory
The world's first baby factory is being built in India to house hundreds of poor women paid to have children for Western couples unable to conceive. Potential parents will be able to send sperm or embryos to the one-stop surrogacy shop, before visiting to pick up their new children. Read more here.
'Barren' woman gives birth with new treatment
In research that might redefine the limits of reproductive technology, scientists were able to restore fertility to five completely infertile women, one of whom later delivered a baby. The unlikely new mother was a 29-year-old Japanese woman who had been in early menopause. She delivered a healthy baby boy in December using a new procedure developed at Stanford University. The study and the birth were reported Monday in the Proceedings of the National Academy of Sciences. Read more here.
25 Miss World crowning moments
Miss World 2013 Megan Young of Philippines smiles as Miss World 2012 Yu Wenxia of China places the crown on her head. The grand finale was held in Indonesia on September 28, 2013. Read more here.
"Saving Face" picks up two Emmy Awards
Academy Award winning Pakistani film "Saving Face" has been awarded two prestigious Emmy Awards for Best Documentary and Outstanding Editing: Documentary and Long Form, at the 34th Annual News & Documentary Emmy Awards. This marks the second Emmy win for the film's director Sharmeen Obaid Chinoy, who previously received the accolade in the Current Affairs category for the documentary "Children of the Taliban". Read more here.
Breast cancer: Asian women breaching a taboo subject
Asian survivors of breast cancer are helping to break silence in their community and improve services through a support group for patients and healthcare professionals. Read more here.