Iran's female political prisoners
Iran is holding numerous women in jail on political charges. They include human rights activists, journalists, artists and simply engaged citizens.
Nazanin Zaghari-Ratcliffe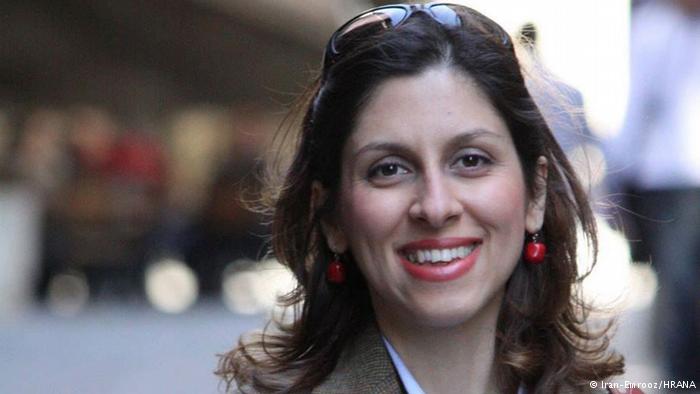 An employee of the Thomson Reuters Foundation, she has been in jail since April, 2016. She has both British and Iranian citizenship, and wanted to visit family in Iran with her two-year-old daughter. She is accused of participating in efforts "to cause the soft toppling of the Islamic Republic." Her foundation, which educates journalists worldwide, has called the allegations groundless.
Zahra Rahnavard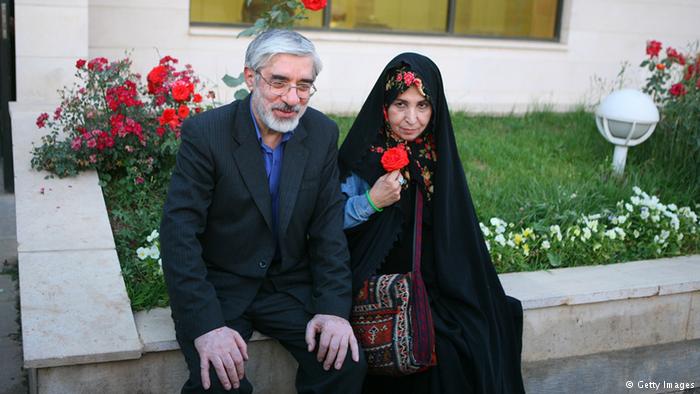 Zahra Rahnavard, wife of opposition politician Mir Hossein Mousavi, is perhaps the most well-known of Iran's female political prisoners. After the disputed presidential elections in 2009, she backed her husband. The sculptor and academic has been under house arrest with her husband since February 2011 without charges.
Narges Mohammadi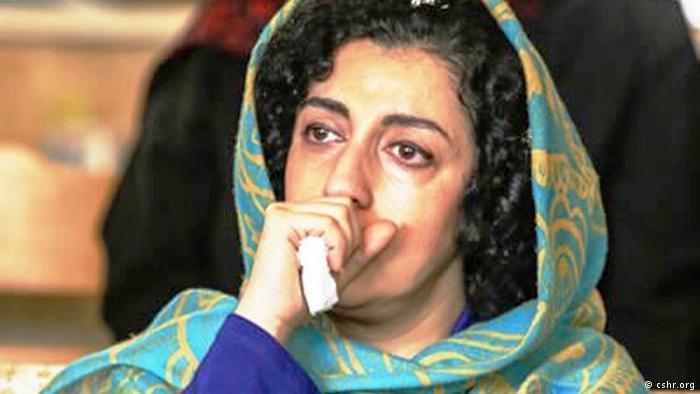 Narges Mohammadi is a human rights activist. In May, 2016 she was sentenced to 16 years in prison, although her work is seen as peaceful. At the end of June, she began a hunger strike after authorities restricted telephone contact with her young son and daughter. After 20 days on hunger strike, she was granted permission to speak once a week with her children.
Homa Hoodfar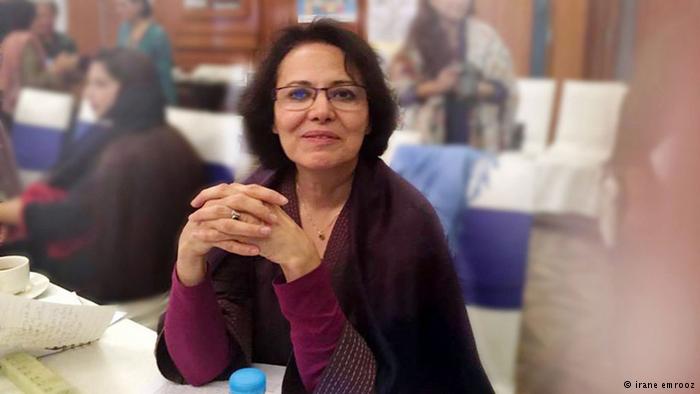 The Canadan-Irish-Iranian anthropologist Homa Hoodfar has been jailed at Tehran's Evin Prison since June 6, 2016. The renowned academic was arrested during a private visit to Iran. She had planned to research women in Iranian politics. She was accused of creating security problems in the Islamic Republic by taking part in feminist activities.
Bahareh Hedayat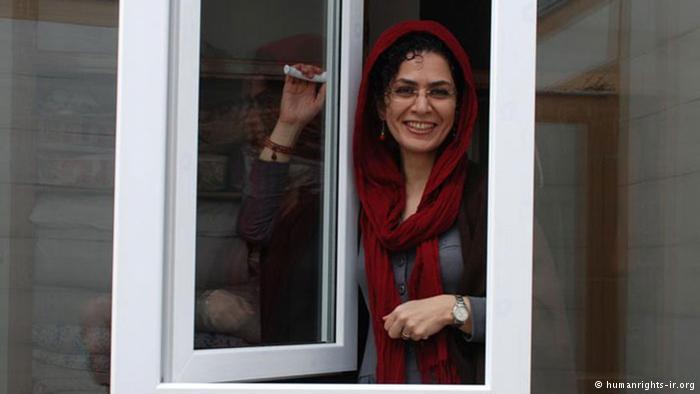 Bahareh Hedayat is a women's rights activist and prominent figure in the student movement in Iran. In 2010, shortly before her wedding, she was arrested and ultimately sentenced to 10 years in prison. She was head of an organization fighting for political reforms and against human rights violations.
Reyhaneh Tabatabaei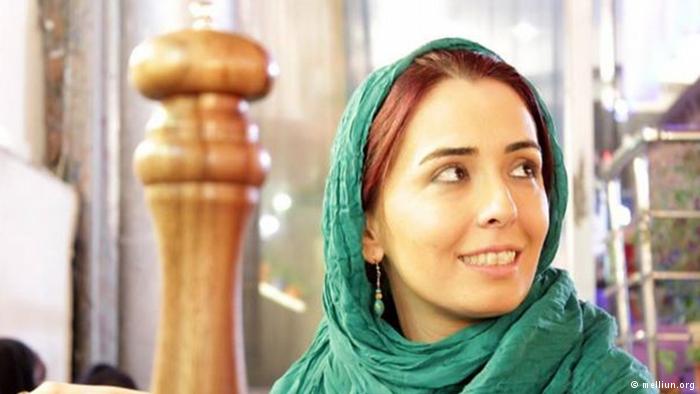 The political journalist has been arrested many times, most recently in January 2016. Reyhaneh Tabatabaei was accused of "propaganda against the state." She supported reform activists. Tabatabaei was sentenced to a year in prison and was handed a two-year employment ban. The Revolutionary Court also prohibited her from participating in any political activities for two years.
Fariba Kamalabadi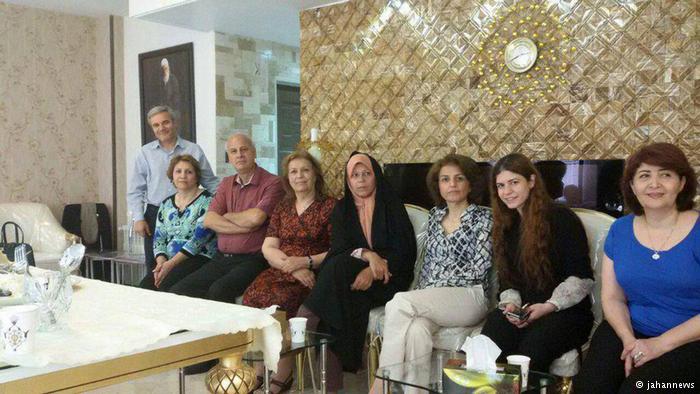 After eight years behind bars, Fariba Kamalabadi (third from right) was granted temporary release in May. Until 2008, she was one of Iran's leading Baha'i figures. She was sentenced to 20 years for her religious beliefs. While on release she visited Faezeh Hashemi, daughter of former president Ali Akbar Rafsanjani. Several grand ayatollahs denounced the visit as a "betrayal of Islam."
Author: Shabnam von Hein
_____
WTO RECOMMENDS
Honduras has the highest incidence of femicides and in ninety percent of these cases, there is no police investigation. This is a country with the highest level of femicide in Central America. In the last 10 years about 4,500 women have been murdered in Honduras. (From July 20, 2016)
A few months ago some women from Islamabad (Pakistan) organized a conference to raise awareness about rape and sexual assault. This conference was organized in one of the universities in Islamabad by the collaboration of "Gender And Woman Studies" department professionals. People from different walks of life attended the conference including politicians, teachers, students and social workers. The basic purpose of this conference was to raise awareness about the rape and harassment. (From February 17, 2016)
Muniba Mazari represents the modern woman in Pakistan. In a conservative country like Pakistan, she has broken the stereotypes. She is a writer, artist, singer, activist and a motivational speaker . The beautiful and attractive young female is also a paraplegic, having lost control of both legs after sustaining injuries in a car accident. Recently, UN Women, the United Nations entity for gender equality and the empowerment of women, named Muniba Mazari as Pakistan's first female goodwill ambassador to advance gender equality and the empowerment of women and girls. (From February 5, 2016)
Tags
activist
,
Bahareh Hedayat
,
Fariba Kamalabadi
,
feminism
,
Homa Hoodfar
,
Iran
,
Narges Mohammadi
,
Nazanin Zaghari-Ratcliffe
,
Reyhaneh Tabatabaei
,
women's rights
,
Zahra Rahnavard