'Life is not beautiful, life is not miserable. Life is funny at large.'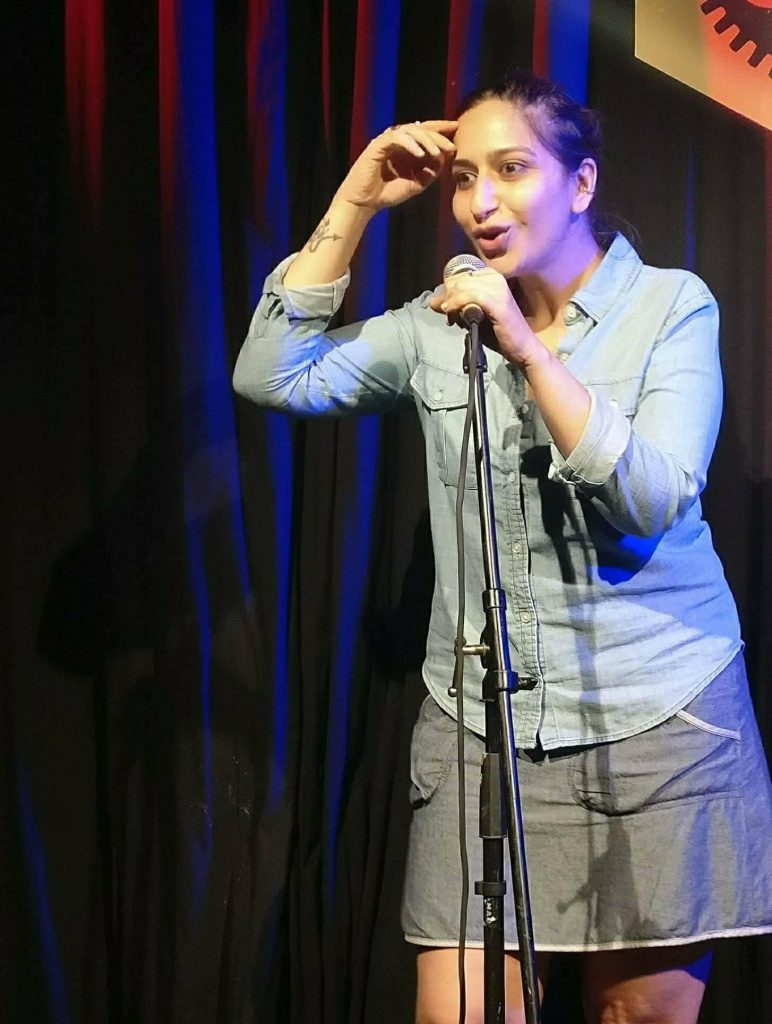 Anshita Koul said that. She is also known as 'Anshita Crazy Koul', a rising YouTube star who divides her time between India and Germany is breaking stereotypes and fighting patriarchy by making people laugh. She is tickling India's funny bone and putting the State of Jammu and Kashmir, a place always associated with conflict, on the world map in a new light. She recently starred in the first ever comedy show exclusively for women in India – The Queens Of Comedy and recently organized Jammu's first open mic. Koul spoke to WTO Reporter Roma Rajpal Weiß on the comedy scene in India.
What inspired you to take up comedy?
I have always been the entertainer in my family. To entertain and make everyone laugh has brought the greatest joys in my life. After pursuing my engineering and working at my first IT job, I immediately realized that this is not what I am supposed to do. I truly believe that most often we need to know what we don't want in life rather than what we want. I quit my first job after a year. While I took a break to find another job that I would like to do, I started watching a lot of YouTube videos in that period, since YouTube had just gained momentum in India back then (2010). And I fell in love with the concept and decided to have my YouTube channel one day. I found a new job where I worked for almost 5 years but at the same time, I had already started experimenting with video production, editing, and would avidly watch YouTube. When the time was right, and I had a choice between continuing my job or giving digital entertainment a shot, I chose the latter because I realized I had only one life. And if nothing else, I should give myself a chance.
My lucrative career and the well-paying full-time job did not make me happy. Money is a very bad value to measure your life with. I am not going to live forever, but I want to create something that will. And while it exists, I wish that it makes people smile or at the least think. Tragedies, embuggerance and all the things that left me unhappy in life, made me finally see the humor around me, because that was all that was left. Life is not beautiful, life is not miserable. Life is funny at large.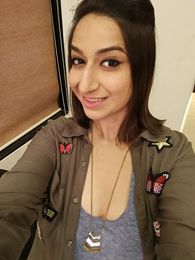 How did you pursue setting up your YouTube channel?
It took me a couple of months to get started. I am very old school about things and basically the most glamorous nerd you have met. I sincerely took YouTube tutorials that taught me to find a target audience. And after a lot of research about what new I could bring to the platform, I came up with the idea of making videos about my culture and the place I come from – Kashmir. Kashmir has always been spoken about from a point of conflict. I wanted to humanize it and use comedy as a genre. I officially started my channel in January 2016. The 4th video that I put out was a video about Kashmiri moms – and this was my first video that went viral.  The initial response was terrific.  After a while, I also started making videos in English, Hindi, about many other different topics – I made a nostalgic tribute to a Bollywood star – Govinda. We filmed one of his songs in Bonn. We had planned everything down to the tiniest detail before we shot the video. It was a larger project with a camera crew and other actors. While we were shooting the video, a lot of Germans stopped by and took autographs because they thought we were Bollywood stars.
What is the comedy scene in India for women?
It is funny. Considering all the open mics I went to, roughly for every 12 male comics, there are 2-3 female comics. That's the ratio. So there is a lot of potential yet to be explored. Apart from that, there is deep-rooted patriarchy, so when a girl talks about her sexuality or uses cuss words, the audience either laughs out of shock because they didn't expect us to say that or they just chuckle. Having said that, it is not always true. Sometimes you do get a crowd that is evolved enough to appreciate a good joke irrespective of the gender, especially in the Mumbai comedy circuit. And thanks to some amazing female comics that have been working hard a lot to bring some change.
What type of content do you focus on?
During my time on the show Queens of Comedy, I got to learn a lot about stand-up comedy as a genre, but also at the same time about what my weaknesses and strengths are as a performer. And I realized I am most comfortable doing content from my real life experiences. So I would say, observational and satires are the two tropes I love the most.
How do real-life incidents inspire your work?
In standup comedy, it is very important to believe in what you are saying. And there are broadly two narratives – The 'I narrative' or the 'We narrative'.  If you can turn your real-life incidents into a really funny 'I-narrative', it works like magic. So when you derive inspiration from your real life, the premise is already strong and most of the times relatable. This means, that your likeability factor in the audience increases naturally and if you are able to mine your premise with some great jokes and punchline, bam! There is laughter and applause.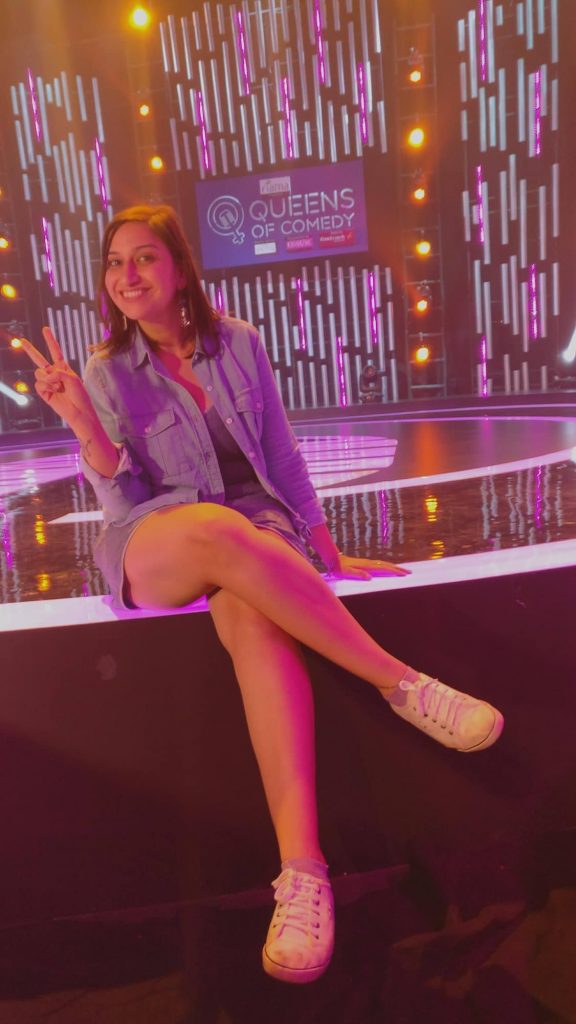 Can women now pursue this unusual profession full-time?
I don't think anyone (man or woman) can pursue it full-time in the beginning because it takes approximately between 6 months to a year (which means a lot of open mics) to come up with great material. But if you hustle in the beginning and keep doing open mics, be open to learn from other comics, you will get better and reach a stage where you can pursue it full-time. It is however difficult for women, because the ratio is so less. But if you are good and have been consistently doing comedy, people do notice and recommend you.
How did moving to Germany change the kind of videos you create?
Moving to Germany exposed me to a very open-minded culture where skill-set of a person is more valued and respected as compared to designation or status. I got a chance to work on a short film, which was a creative collaboration between a bunch of talented people. That project gave me the confidence to get started with my YouTube channel and not be afraid of the challenges that comes along when you work as an Independent artist. I have made a couple of videos about learning German etc. and am also looking forward to create more content for my YouTube and my standup, that is based on my experiences of living as an Indian expat in Germany.
What tips/advice do you have for women who want to pursue a career in standup comedy?
Being funny and writing funny are two different things. If you think you are a funny person or you are person with funny thoughts and you are also open and willing to learn how to write better jokes in a standup comedy format, just do it. We need more women Point Of Views ever than before.
Interview: Roma Rajpal-Weiß
Editor: Marjory Linardy
_____
WTO RECOMMENDS
One of the most frequently asked questions I deal with daily is, "Oh, you are from India? Tell me something – what is with all the rapes happening in your country?"
After the 50-year-old "saint" Gurmeet Ram Rahim Singh Insan, also touted as the 'Guru Of Bling' or the 'Rockster Baba', was found guilty of raping two female followers, riots broke out in the northern Indian state of Haryana. Some 32 people were killed and 180 injured.
The 22-year-old Devki had a dream: She wanted to be a taxi driver in Delhi, a city marred by violent crime against women and touted as the "rape capital of the world." Film director Manuela Bastian accompanied this journey and spoke to WTO blogger Roma Rajpal Weiss.
Devki wanted to be a taxi driver. Devki is a woman, a daughter, a wife and a mother. How could she be all of that and a taxi driver at the same time? Her father could not understand her dream, her husband wanted her to stay at home and look after his child; he said that he made enough money for the family. But Devki insisted. And this is why her crucial journey and the film send such a powerful message.