"Never give up and fight for what you believe in – even if no one supports you"

From beauty contest to adventurous water-sports, from motivational speaking to activism for disability rights, there is nothing which remains out of bounds for Virali Modi's high spirit. 
Virali is differently-abled. She was paralyzed at the age of 14. She wanted to become a model and had moved to Mumbai from the US. In Mumbai she contracted malaria, and due to delayed diagnosis, she went into a coma and later ended up in a wheelchair. But this did not stop her from pursuing her passion in modeling, and she went on to become the first runner-up at the Miss Wheelchair India contest in 2014.
For her, disability is just a part of life like anything else. It has no effect on her positive attitude. In fact, she is writing a new narrative that superheroes can travel in wheelchairs too.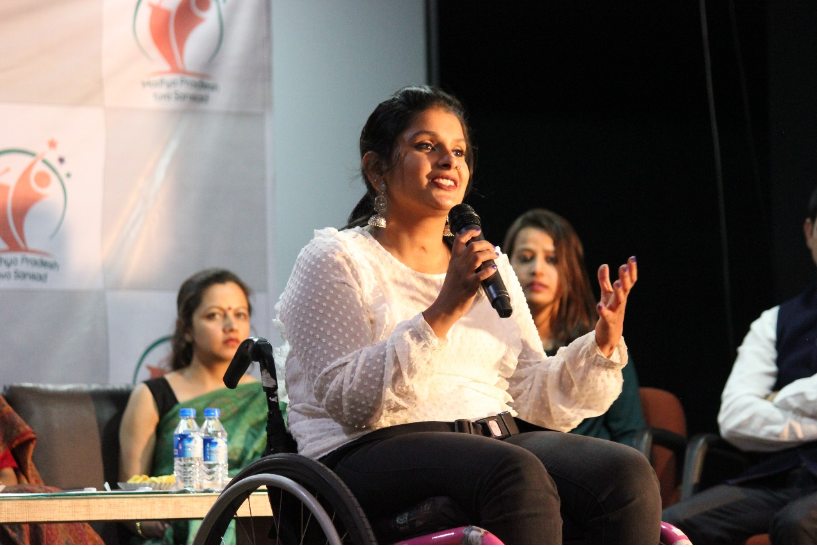 Now she is raising awareness about disability in the society. She has launched two online petitions on 

change.org

 – #MyTrainToo, to request the Railway Ministry and Prime Minister Narendra Modi to implement disabled-friendly measures in Indian railways, and #RampMyRestaurant, to build ramps in every restaurant of India to make them accessible to the disabled. These petitions have garnered huge support and are now starting to effect real change.
In Conversation with Deutsche Welle, she expressed her inner strength and said that her fight was not against the disability itself but for a more humane and sensitive treatment towards the condition.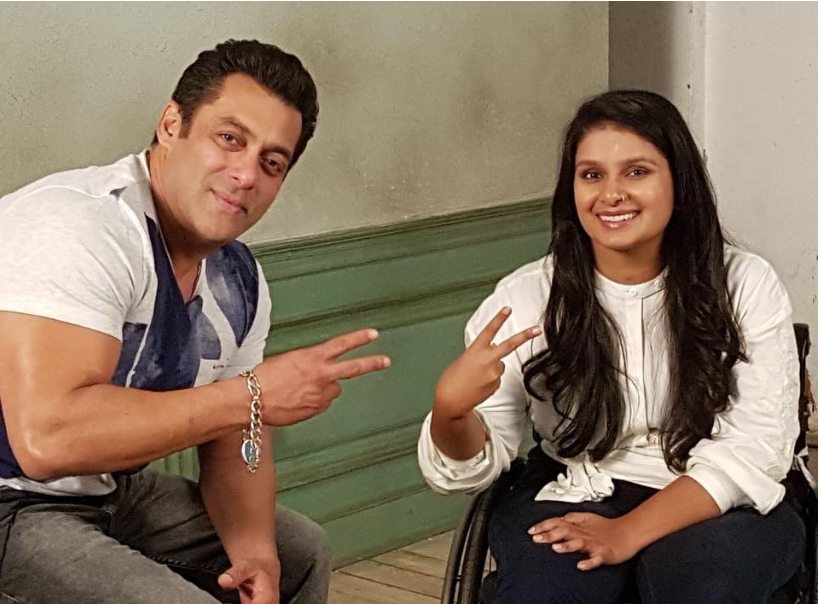 DW: You are the first woman I know who is raising her voice against disability in this way. What's your source of inspiration?
Virali Modi: What really inspired me was the fact that no one else was raising voice (against disability) and even if they were, it wasn't being heard. In addition to that, being molested thrice by the porters while trying to board trains was the tipping point for me. The Accessible India campaign and the Disability Rights bill were monuments of hope for me, but they failed as well. Finally, I decided to raise my own voice for the rights of the disabled in the country. 
Virali, you are an inspiration for a lot of people now. How was your journey? How did it all start? 
I'd always dreamed of being a model or an actress but because of a sudden onset of illness, I couldn't accomplish what I wanted. Now, because of my work, I feel that I am a model of hope and inspiration for others. So, I am living my dream, but in an unconventional way, and I'm happy about it. 
Do you remember any incidence where you have been discriminated because of the disability?
Yes. I've been denied entry into restaurants – hence the #RampMyRestaurant petition with Enable Travel (India's Premier Accessible Holiday Specialist). I was also molested three times by porters while trying to board trains. I started the #MyTrainToo campaign afterwards for accessible railways.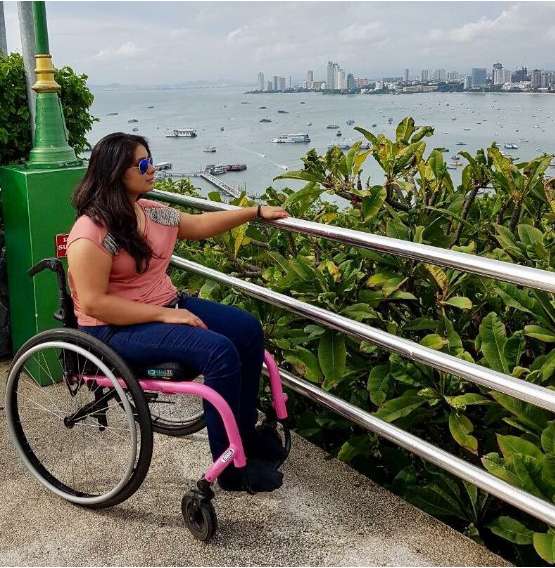 What sort of response you are getting for your online petitions. What is it all about?
The #MyTrainToo petition has over 2lakh signatures and with the help of a railway official, we've made 6 stations in South India – Ernakulam Junction, Kochi, Coimbatore, Chennai, Trivandrum, and Thrissur – accessible for the disabled.
On the #RampMyRestaurant petition I have almost 1 lakh signatures and I'm currently trying to start a conversation with NRAI (National Restaurant Association of India) to make it mandatory for all establishments (old and new) to have ramps.
Disability is a big concern now, but a large chunk of the common populace is not at all sensitive about it. How can we raise sensitivity among people?
Disability needs to be positively portrayed in the mainstream media. Awareness about the rights of the disabled needs to start at homes and in schools. 
Would you like to give any message to our women readers? 
Never give up and fight for what you believe in – even if no one supports you
The interview was conducted by Apoorva Agrawal
Leave a comment