Women of the week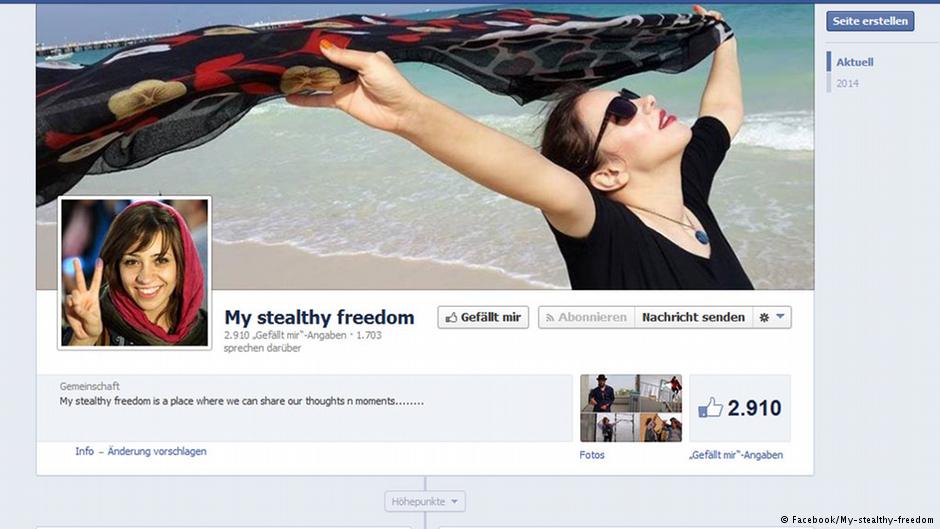 This week we focus on a women's group in Iran, who have been campaigning for freedom and self-expression. The group, called Stealthy Freedom has a page on Facebook. Its founders say that the page " does not belong to any political group and the initiative reflects the concerns of Iranian women, who face legal and social restrictions."
Women in Iran have to dress according to a strict code. However, the traditional veil has been replaced by lighter variations.
Actual AP quote frm story on Iran acid attacks: "Under Iranian law, women in public must cover themselves w/ enveloping head-to-toe veil."

— Robert Coalson (@CoalsonR) October 20, 2014
Lately, several women in the Iranian city Isfahan have been the target of acid attacks. Some believe that acid may have been thrown on their faces because they were not properly veiled.
'Bad hijab' link to acid attacks on #Iranian women – Al Arabiya News http://t.co/DPgIR2HJIF #Iran

— Mel Me (@MahoneyMelissa) October 20, 2014