Kim Kardashian: back in business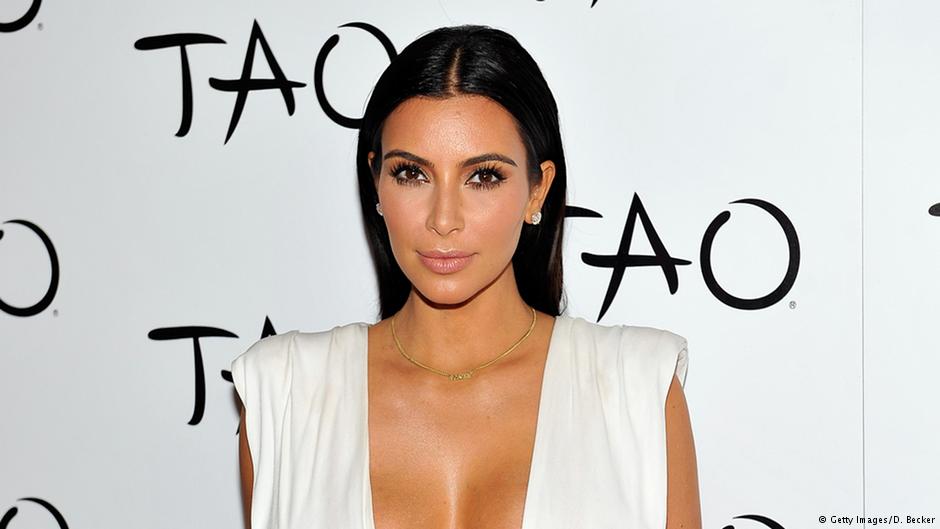 Kim Kardashian has posted a picture of her naked backside on Instagram with the aim of "breaking the internet." The picture created a huge debate in social media. However, I think this kind of a campaign is actually helping businesses to sell their products.
''Did you like it ?'' One of my friends asked me last Friday. It took a little while to answer. I replied to her, ''yes.'' I think almost every man in the world would at least look twice at the curvy back of Kardashian. Paper magazine has published a series of naked pictures of the reality star. Former CNN presenter Piers Morgan thinks it's impossible for "any red-blooded male" to ignore these photos. I agree with him.
IN DEFENCE OF OF KIM KARDASHIAN-WEST…my new @MailOnline column > http://t.co/T64fftzULU

— Piers Morgan (@piersmorgan) November 13, 2014
BLOOM! Thanks @KimKardashian – most outstanding display I've seen since @papermagazine dropped. pic.twitter.com/slenf9JcEs

— Piers Morgan (@piersmorgan) November 14, 2014
Kardashian means Business
I think Kardashian's nude pictures have a lot to do with business. Many people, like me, have surely noticed a recent trend among celebrities to expose their derrieres more often than cleavage. Nicki Minaj has shown her big backside in "Anaconda." In the music video for "Booty," Jennifer Lopez and Iggy Azalea exposed their curvy bottoms together. And now Paper featuring reality star Kardashian's nude pictures with a special focus on her shiny, oiled backside.
This trend has been giving the US booty business a big bump. According to an Associate Press report, sales of padded underwear have increased dramatically in the US this year. Gym classes that promise a plump posterior are in high demand now. And an expensive surgery that pumps fat into the buttocks is gaining popularity.
Another day, another awesome front cover! How good does Kim K look gracing the cover of @papermagazine?#KimKardashian pic.twitter.com/e9go4qR3VM

— motelrocks.com (@MotelRocks) November 12, 2014
Original or fake?
Is Kardashian's posterior original or implanted? This is a question many people have been asking in social media for the last few years. Well, Kardashian answered this question long ago. In 2011, she released an X-ray as proof that she hadn't had butt implants. However, she did some tricks to make her body curves more attractive- and here comes the business again.
According to media reports, Kardashian is a great fan of coconut oil. That makes her skin and hair shiny. She goes to tanning beds salons and uses a special lotion to define and enhance her legs. This lotion helps make a figure look slimmer, something girls usually do with clothes. Kardashian's curvy naked back will surely increase the demand on all these beauty products.
Kim Kardashian is buff and a smart business woman, but God forbid if I ever allow my WIFE to show her full naked body to the world

— Luenic Luke (@luenic) November 13, 2014
5 brilliant business lessons every woman can learn from Kim Kardashian: http://t.co/1YqDOlBwSY pic.twitter.com/S0VwzPZxoA

— ELLE Magazine (US) (@ELLEmagazine) October 26, 2014
Science supports the trend
One may ask, why are girls making so much effort to increase their butt size? A quick answer: to grab the attention of men. However, there are some scientific reasons as well.
In 2010, a study of 16,000 women by scientists at Oxford University discovered that those with larger than average butts are not only increasingly intelligent but also very resistant to chronic illnesses. Other researchers suggest similar results.
Not only in the US, but also in Europe, and especially in France, many women are trying to enhance their butts. French sociologist Jean-Claude Kaufmann discovered another reason behind it. He told the AP that "men are attracted to women's hips and the buttocks for security and reassurance. Women respond to this. It's deeply psychological."
Kardashian's big curvy butt will surely speed up a change in our society. A change that businesses are desperately looking for to sell new products. A change that will leave many women busy for the next few years working to enhance their butt. And a change in men's point of attraction towards women. So from my point of view, Kim Kardashian is a changemaker, and she is doing her job perfectly.
Author: Arafatul Islam
Editor: Manasi Gopalakrishnan
You can follow Arafat on Twitter @arafatul