Women in the News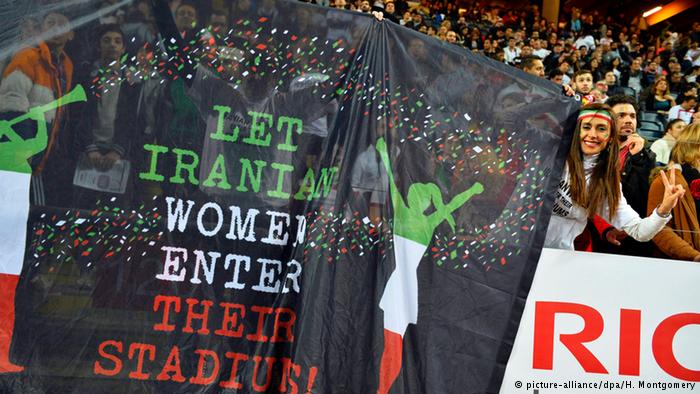 Iran's State Security Council has approved a plan by the sports ministry which would let women and families visit some sports events in the strictly Islamic country. Read other news about women that made it to the headlines here.
The trial of a doctor who allegedly sexually assaulted unconscious female patients has begun in the city of Bamberg. The former surgeon is said to have attacked at least 2 coworkers in addition to the 10 patients.
Read more here.
Iran authorities have decided to allow women to attend certain men's sports matches, deputy sports minister has said. An Iranian-British woman who had protested the law was recently pardoned by a court.
Read more here.
Women human rights defenders in Afghanistan are facing mounting threats of violence and sexual assault, a new AI report found. Despite the gains made over the past decade, laws meant to support them exist on paper only.
Read more here.
For the last two weeks Adiala jail in Rawalpindi has hosted an unlikely prisoner: 23-year-old Pakistani supermodel Ayyan Ali.
Read more from BBC here.
The BBC's Samira Hussain reports on the trend in India for women to take over the reins of the family business after training and studying abroad. They include the challenging world of running a restaurant franchise, and the male-dominated business of steel production.
Read more from BBC here.
E-commerce is proving to be an equalizer in the Indian marketplace as women exercise their entrepreneurial spirit. Mallika Kapur reports.
Read more from CNN here.
A video on women's empowerment in India has stirred a debate. What women choose to do is their prerogative, but can they do so without affecting other people's lives, asks New Delhi-based author Anu Singh Choudhary.
Read more here.
Joel Burger and Ashley King are two college sweethearts from New Berlin, Illinois. They've known each other since kindergarten.
Read more here.