Audrey Hepburn: Hollywood's most beautiful woman
Audrey Hepburn was one of the world's most photographed women and is now the focus of a London exhibition. During the 1950s and 60s she was a screen goddess. These are the films that made her a Hollywood icon.
'There's such a lot of world to see…'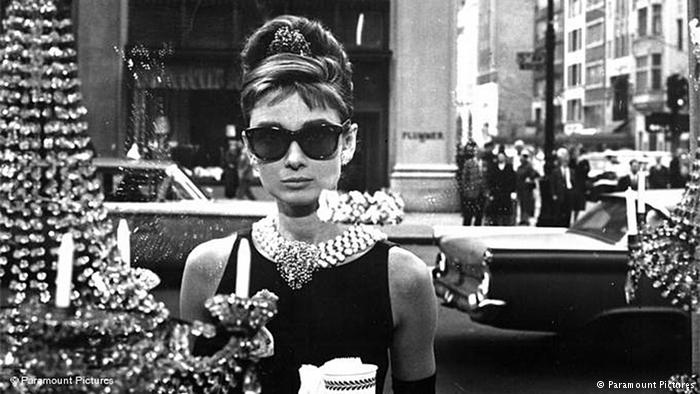 Audrey Audrey Hepburn became an icon in 1961 as Holly Golightly in "Breakfast at Tiffany's." Her dress – the little black one – became her trademark and has been copied by women all over the world. However, being an extravagant party girl isn't all it's cracked up to be. Holly is a lost girl searching for love in New York's fast-paced nightlife. That's what she sings about in the film song "Moon River."
Breakthrough with 'Gigi'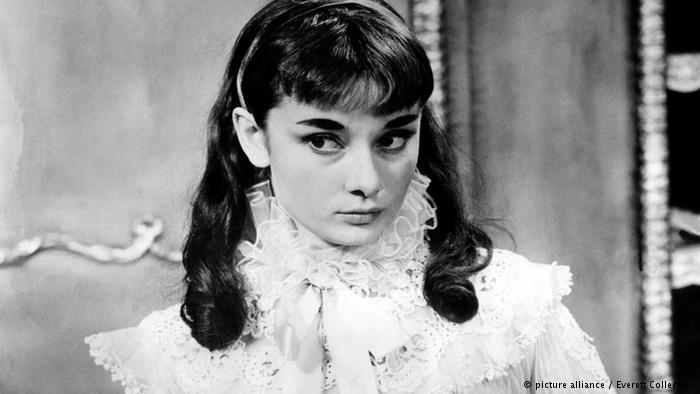 Hepburn started her acting career at the age of just 20. She would have preferred dancing and singing to acting. But then she did get a chance to do just that – on Broadway. In 1952, she even received a prestigious theater award for starring in the musical of Colette's "Gigi," which drew Hollywood's attention as well.
Princess of the silver screen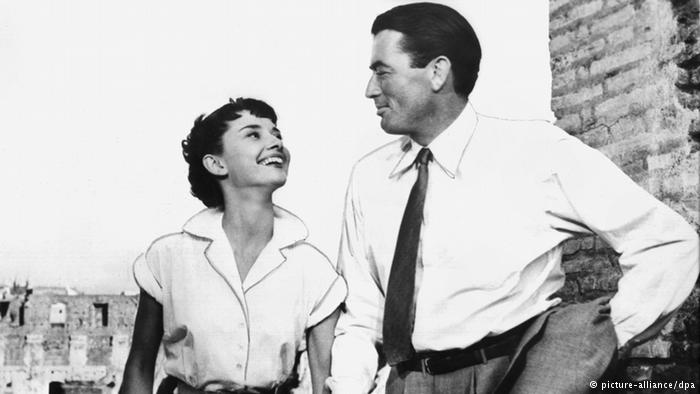 Hollywood did not hesitate very long and quickly cast the 24-year-old actress as Princess Anne in "Roman Holiday" (1953), co-starring with superstar Gregory Peck who played a reporter. She gained world fame over night, and even received her first Oscar as best actress.
The prettiest nun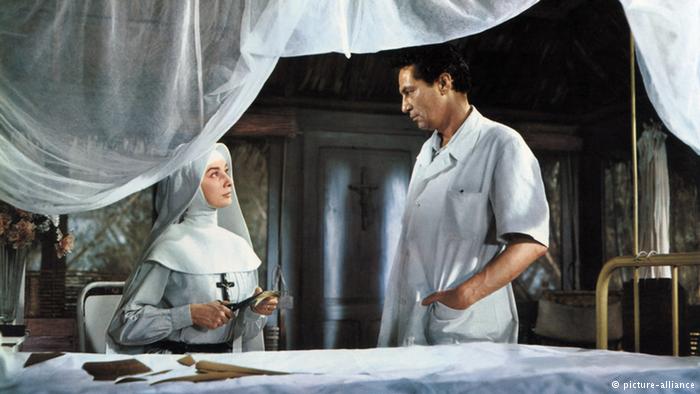 In "The Nun's Story" (1959), Audrey Hepburn plays a woman plagued by doubts. She feels called by God, but sees herself unable to adhere to the strict rules of the order. Some film critics called this Hepburn's best performance. It was quite a challenging role, considering that her nun's habit limited her means of expression.
A sparrow in Paris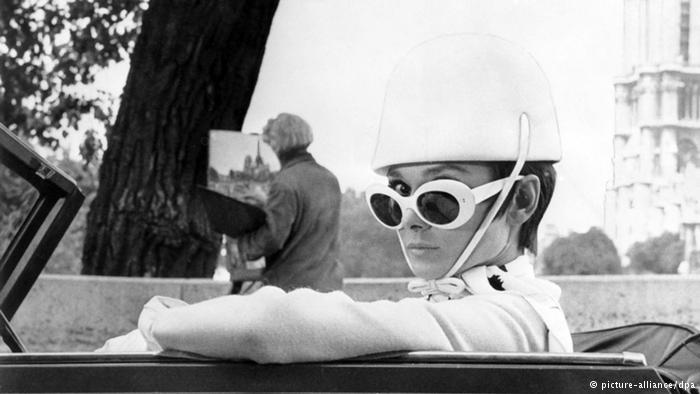 The comedy "How to Steel a Million?," shot in Paris in 1966, gave Audrey Hepburn plenty of opportunity to present her comical talent. As the daughter of a counterfeit art dealer, she is torn between her loyalty to her father and a detective she falls in love with. The outfit pictured above was created by her friend and personal designer Hubert de Givenchy.
Blind beauty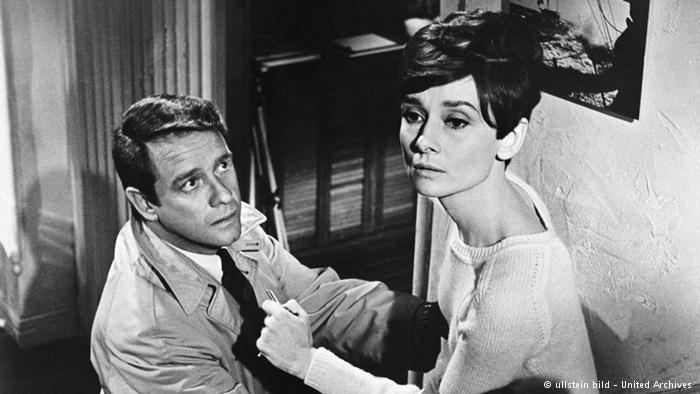 "Wait Until Dark" (1967) is a thriller about a blind woman chased by a brutal criminal. Hepburn's co-star, Alan Arkin, must have had a hard time during filming because he constantly had to frighten the beautiful actress. Despite his reluctance, he succeeded in his role – and Audrey Hepburn played the horrified woman with elegance.
No happy ending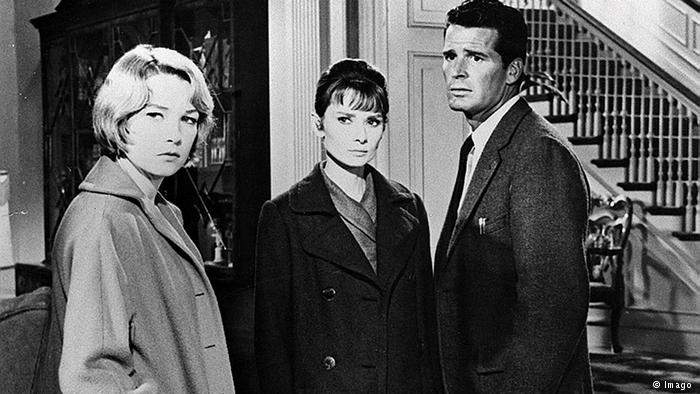 In "The Children's Hour" (1961), the two young teachers Karen (Audrey Hepburn) and Martha (Shirley MacLaine) found a finishing school for girls. The school enjoys a good reputation until a mischevious girl spreads rumors on the presumed homosexuality of the two teachers, destroying not only the school, but also the lives of the teachers. Hepburn and MacLaine are pictured with co-star James Garner.
In good company
The names of Audrey Hepburn's male co-stars read like Hollywood's "Who's Who": Gary Cooper, Gregory Peck, Humphrey Bogart, Fred Astaire, Peter O'Toole, Burt Lancaster – and last but not least, Cary Grant. Grant was twice as old as Hepburn when he co-starred with her in the 1963 comedy "Charade," but hardly looked it. Both received a Golden Globe for this film.
London exhibition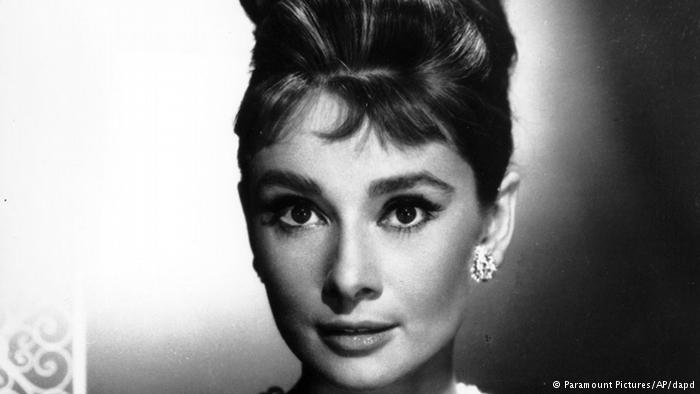 Audrey Hepburn never considered herself an exceptional beauty. She was convinced her teeth were crooked and her ears and feet too big. She had never thought she would ever make it as an actress. Thirty movies and almost as many awards have fortunately proven her wrong. London's National Portrait Gallery is now presenting her most beautiful pictures through October 2015.
Author: Silke Wünsch
Editor: Marjory Linardy
WTO RECOMMENDS
What do we learn about women and girls when we turn on the television or go to the movies? Around the world, female characters in films and television take far less space than male characters. They do less interesting things. They are judged by their appearance. That is Geena Davis' opinion. (From June 5, 2015)
Bollywood heroines are worshipped in India but have also sparked the ire of activists who believe that the actresses allow themselves to be objectified. Over the last two years, there has been a drastic shift in the way popular actresses have presented themselves. (From May 22, 2015)
Some of the survivors of acid attacks portrayed in a recent documentary about their fates fear reprisals if the film is broadcast in Pakistan. Acid crime affects hundreds every year. (From May 24, 2015)