If it's not "yes", it's definitely "no"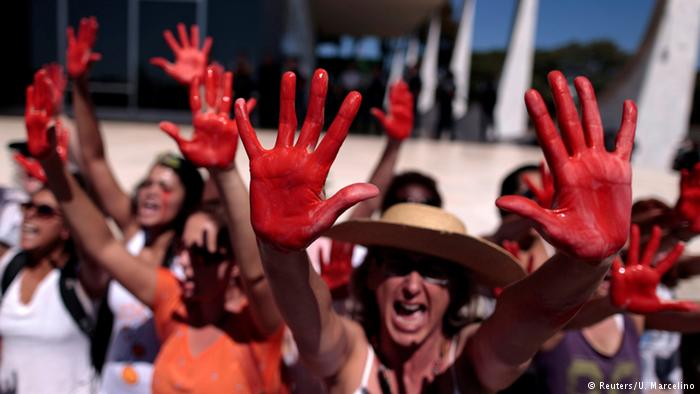 A recent spate of jaw-dropping judgments and statements by judges and lawmakers in different parts of the world somehow seem to suggest that the unmistakable distinction between rape and consensual sex can get blurry in the very domains that should stringently uphold it, namely the courtroom and parliament.
On 24 March, an acquittal for sexual assault was announced in Turin, Italy. The judge ruled that the victim, who was a colleague of the alleged assailant, had not shouted or become emotional enough to stop the assault. She had simply said, "Enough." To add insult to injury, not only was the perpetrator acquitted, the woman was slapped with slander charges. Unsurprisingly, the judge's decision sparked an outcry, with the Italian minister of justice, Andrea Orlando, demanding an official review of the case.
On 29 March, a judge in southern Mexico acquitted a 21-year-old man of sexually assaulting a 17-year-old schoolgirl, on the grounds that he had only penetrated her with his fingers, had not enjoyed himself, and that there was no proof that he had acted "with carnal intent." Prosecutors have appealed against the court ruling and the judge has reportedly been suspended.
And finally, a Malaysian parliamentarian made headlines on 4 April when he said that there was nothing wrong with rape victims marrying their rapists, and even reasoned that some nine year olds who had attained puberty were "physically and spiritually" ready for marriage.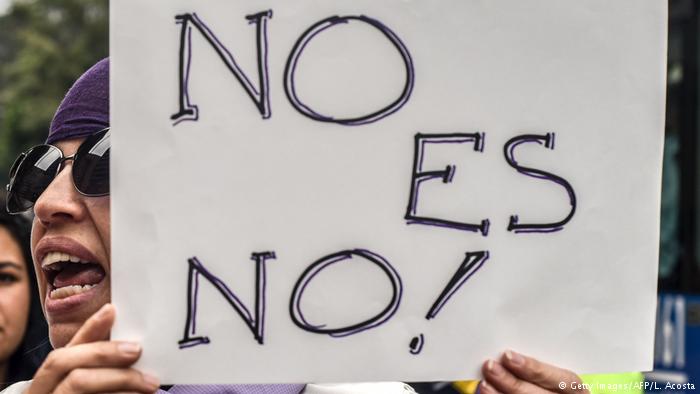 Even more disturbing is the fact that he came to such a conclusion during his previous tenure as a Syariah (Islamic) court judge, adding that there was "nothing wrong" with a rape victim marrying the rapist as it could "remedy" the increasing number of social problems. While agreeing that rape is a criminal offense, he argued that the rapist and the victim should be "given a second chance to turn over a new leaf in life. Perhaps through marriage they can lead a healthier, better life. And the person who was raped does not necessarily have a bleak future. She will have a husband, at least, and this could serve as a remedy to growing social problems," he said.
The irony is that he made these statements while debating the 2017 Sexual Offenses Against Children Bill after several opposition lawmakers suggested amending it to include child marriages as an offense. Sadly, the motion to make child marriage an offense was thwarted by one vote.
Clearly, these three men missed the memo that rape and sexual assault are crimes of violence and/or control, with sex being used as the weapon. The common thread I see running through all these instances is the concept of consent. If there is no consent to a sexual act, then an unwelcome, unsolicited, or unwanted sex act is irrefutably, rape. It doesn't even matter if a victim says "enough" or says nothing at all, the point is that the victim did NOT request the act.
No matter if a victim screamed and protested loudly enough or not, was "appropriately" dressed or not, was conscious or not, was an adult or not, was 13 but had the body of an 18 year old (yes, the parliamentarian said that too!): in the absence of informed, express consent, the answer is clearly and simply "No." And in the case of children and those who are incapacitated to properly form consent, the law should step in to protect them until they reach an age or gain the ability to understand the consequences of their consent. That's what statutory rape legislation is there for.
But evidently even in the 21st century, there remain pockets of people who harbor archaic views of sex crimes, conveniently shifting the blame and onus to the victim. For those who still don't (or refuse to) get it, this 2015 video by the Thames Valley Police in the United Kingdom might help to enlighten them.
Because whether it's about wanting tea or sex, it underscores a simple truth: that "no" means "no", and that "yes" you must and should face the consequences if you persist otherwise.
Author: Brenda Haas
Editor: Anne Thomas
_____
WTO RECOMMENDS
In the streets, at university, in a club or at home; violence and sexual harassment can happen anywhere and to anyone. In Germany, violence against women – domestic violence in particular -, remains a widespread phenomenon. (From April 18, 2017)
I think I'd be hard pressed to find anyone who's never had the jitters at a job interview. There you are facing a panel of stern HR people, your head a hodgepodge of "correct answers" to their potential general knowledge questions, your CV read, reread and proofread to perfection, your clothes striking the right balance of professionalism and comfort… (From April 18, 2017)
You will probably not believe this. It was hard for me to digest as well, but this police officer repeatedly said that girls should properly cover themselves to avoid being raped. He told this to a female journalist while sitting in a police station. (From November 27, 2014)
Tags
Brenda Haas
,
consent
,
gang rape
,
Italy
,
Mexico
,
no means no
,
rape
,
sex
,
sexual assault
,
sexual harassment
,
women's rights