The baby girl – still a red signal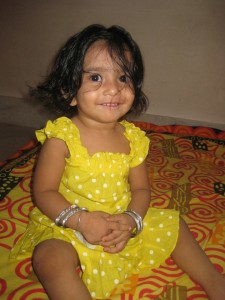 According to the latest census of 2011, the sex ratio in India is 917 women to 1000 men. This means theoretically, that 917 will have a female partner, but that 83 men will be left out. Alarming isn't it? Still, it is a shame that many Indian households celebrate when a boy is born into the family, but are unhappy when a baby girl makes an entrance. Debarati Mukherjee speaks out from India.
What does India have to say when the world celebrates the International Day of the Girl Child?  We in India are debating about the increased number of physical assault cases in the state of Haryana which already is under the scanner for a skewed sex ratio. Instead of finding ways to increase the number of females, political leaders are battling out means to reduce the minimum age for marriage with the intention of fighting physical assault.
Tell me, if a two, eight or a 14-year-old is molested, how can the government put an end to it by reducing the minimum marriageable age? Instead, one should begin by welcoming baby girls into the families and build strong laws to protect her.
When I was born, my parents did not feel ashamed to give birth to me. Instead, it was an honour to have a girl child in the family. Some consider having a girl as a first baby is a boon , but for some a girl is still  nothing but a burden that needs to be pushed to another house after a few years, when she gets married.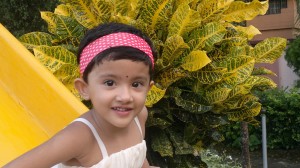 My father's elder brother, who technically is my great uncle, has two sons and he was very proud of it. When my mom gave birth to me, it was a happy moment for her and my dad. But my uncle did not even visit me once until I was six months old. What could have been the cause? He blatantly told my other relatives, "Having a girl child in the family is a shame. You always need to bow for her everywhere. I am spared, I have two sons. I will always have a high position."
Sad, but it is not only my great uncle who harbours this feeling. There are many more men in our respectable, well-cultured society who do not leave a stone unturned to wish the girl child a difficult life. When a girl child is born very few families welcome her and celebrate the moment with much gusto. If it is not true, the statistics of female foeticide and abandoned girl child would prove me wrong!
Is a girl really a burden? If she is educated and brought up the way a male child is and if she is taken care in the family, how can she still remain a burden? In fact, when a girl gets the opportunity to study and get a career, she could even pose a serious threat to her male counterparts! I believe this can be one of the main reasons that our Indian patriarchal society wants to clip her wings so that she may never be able to fly!
Author: Debarati Mukherjee
Editor: Manasi Gopalakrishnan