When storms were sexist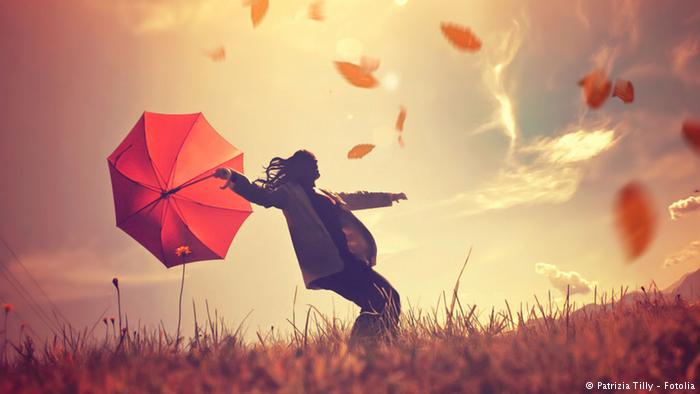 Until quite recently, tropical storms were almost exclusively female. But a number of feminists and meteorologists questioned the practice of giving storms female names and there are now "male" storms too. Here is an insight into the history of storm naming, and the justifications once given for feminizing them.
Notice how the Furies, the Sirens, the Harpies, and until recently, tropical storms, are feminine?
While Greek mythology will remain just that, the process of naming tropical storms has been gender-sensitized.
(NB: A tropical storm can bear different names depending on which part of the world you live in. It is called a "hurricane" in systems that develop over the Atlantic or the eastern Pacific Oceans; a "typhoon" in the western North Pacific and Philippines; or a "cyclone" in the Indian and South Pacific Ocean).
While the World Meteorological Organization now alternately gives hurricanes male and female names, this wasn't always the case. Previously monopolized by western, male meteorologists, the naming of tropical storms was criticized for being "fraught with racism and sexism, personal preferences and vendettas."
The men behind the women's names
For about 150 years, the naming of storms pretty much depended on the vagaries of thenamers: storms were variously named after places and patron saints, wives and girlfriends, and even disliked public figures.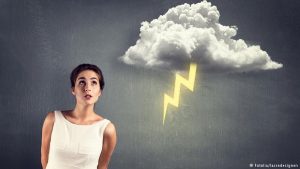 The British meteorologist Clement Wragge is said to have started the tradition of designating first names to tropical storms in 1887. He initially used names from Greek and Roman mythology to describe the storms raging over Australia, New Zealand, and the Arctic…until he clapped eyes on the beguiling Pacific Island women.
Canadian E. Brewster Buxton wrote in 1970: "Tropical storms bearing the names of soft-eyed Polynesian damsels often swept through the South Pacific in the 1890s and early 1900s setting the precedent for the current practice of giving feminine names to hurricanes."
Wragge also slyly named storms after politicians who'd crossed him, resulting in amusing weather reports that had the said target "causing great distress" or "wandering aimlessly about the Pacific."
After years of disuse following Wragge's death in 1922, the naming of storms regained popularity during World War II, when American Air Force and Navy meteorologists reportedly named them after their wives and girlfriends.
The general justification for feminizing storms lies in the ancient maritime tradition of labelling the sea as a "she." Weather reports used to hint at supposed female tendencies, with storms being described as "temperamental" or their movements as "teasing" or "flirting" with an island or coastline.
Of "him-icanes" and not taking women seriously
Protests from feminists and female meteorologists brought an end to this tendency.
Leading the charge was the late Roxcy Bolton, a Florida feminist "credited with founding the US' first rape treatment center and who helped persuade national weather forecasters not to name tropical storms after only women." She is quoted as saying:"Women deeply resent being arbitrarily associated with disaster." She even suggested changing the word to "him-icane" as the first syllable of hurricane soundslike "her."
The US ended the practice of feminizing storms in 1979. This unleashed a wave of disgruntled op-eds. Even as late as 1986, a Washington Post editorial stated that "many of the male names don't convey either the romance or the urgency that circumstances might warrant."
In 2014, a contentious study stated that hurricanes with female names were perceived as less risky than ones with male monikers. This in turn apparently made people lackadaisical about hurricane preparedness, resulting in more death and destruction whenever a "female" storm struck.
The main criticism against the study was that the historical data going back to the mid-20th century to support the thesis that female-named storms were "deadlier" was imbalanced as female names had been in use since the 1950s, while male names were only introduced in 1979.
Regardless, there is no denying the havoc that tropical storms wreak. And while climate change cannot be blamed for their occurrence, the increases in their intensity (and associated i.e. storm surges and floods due to increased sea levels) can most definitely be attributed to global warming.
And since women are disproportionately affected by climate change, perhaps gender sensitization won't hurt in global programs and projects targeted to help women to adapt to climate change.
I'm pretty sure that in this case, women everywhere would actually welcome the feminization of this critical issue.
Author: Brenda Haas
Editor: Anne Thomas
_____
WTO RECOMMENDS
In the streets, at university, in a club or at home; violence and sexual harassment can happen anywhere and to anyone. In Germany, violence against women – domestic violence in particular -, remains a widespread phenomenon.
Casual sexism has become a hidden part of German culture, says DW's Kate Brady. She takes a look at the country's stereotyped gender roles – from Mummy Merkel, to glib dirndl comments, and even gender-specific sausages.
India's Central Board of Film Certification (CBFC) made headlines this week after finally lifting its ban on the theatrical screening of "Lipstick Under My Burkha". The film opens in the cinemas on 21 July. Directed by Alankrita Shrivastava, it follows four Indian women and their quiet acts of rebellion against cultural, religious and societal restrictions.
Tags
#sexism
,
cyclone
,
Furie
,
Greek mythology
,
Harpy
,
India
,
racism
,
Siren
,
South Pacific Ocean
,
storms
,
tropical storm
,
women's rights