Why are Indian authorities failing to protect women?

A recent series of gruesome rapes and murders has sparked outrage in northern India. The incidents are the latest for a region with a grim history of violence against women. Murali Krishnan reports from New Delhi.
Over the past five days, multiple assaults on women and girls have been reported from five towns in India's northern state of Haryana. The crude and frighteningly brutal nature of these attacks have shocked Indian society and once again thrust the issue of women's safety into the spotlight.
This latest wave of sexual violence started when a 15-year-old girl was raped, tortured and killed last week, days after she went missing on her way to school in her village in Kurukshetra district.
The girl's body was eventually found in Jind, around 100 kilometers (60 miles) from her village – mutilated, partially naked and bearing evidence of torture.
An autopsy revealed that her liver and lungs were ruptured and she sustained 19 severe wounds along with signs of sexual abuse.
Some 70 kilometers (43 miles) away in Panipat, a sixth-grade student was raped, strangled and raped again after she was dead, allegedly by two neighbors who have since been arrested.
She was reportedly kidnapped on Saturday when she left her house to dump garbage.
In another incident, a 22-year-old woman was kidnapped and gang-raped for two hours in a vehicle in the industrial town of Faridabad, adjoining Delhi.
And the latest incident involved a three-year-old girl, who was allegedly raped by a teenage boy in Hisar district. The accused rapist, her 15-year-old neighbor, was rounded up and put before the Juvenile Justice Board on Wednesday.
Pervasive sexual assault 
Brutal rapes have been reported in India on a near-daily basis and reports of ghastly sexual assaults have risen in recent years.
"This is complete lawlessness in Haryana and a war on women," senior Indian National Congress leader Randeep Singh Surjewala told DW.
"And these crimes are happening when the state is celebrating its highest-ever gender ratio of 914 girls per 1,000 boys. What a travesty!" Surjewala said.
Sexual assault crimes are not new to Haryana, a deeply conservative and relatively wealthy agricultural state with a population of over 25 million.
"Girls are threatened before they are born, and every second after they are born. It is a living hell and male attitudes toward them have not helped," lawyer and activist Seema Misra told DW.
"Abuse, molestation, torture and rape of girls have become the sad order of the day, which has shamed humanity," rights activist Kavita Krishnan told DW. "The entrenched violence against women and the failure of authorities to protect them is sad," she said.
Read more: Blame victims and the West – India's way of justifying sexual assaults?
Read more:  India's rape survivors continue to be degraded by two-finger tests
Problems with the 'official' mindset
In the midst of this outrage over the savage rapes and killings, statements by authorities have only added fuel to the fire. RC Mishra, a director general of police, stoked controversy with comments about the rape-murders, which were construed as being insensitive.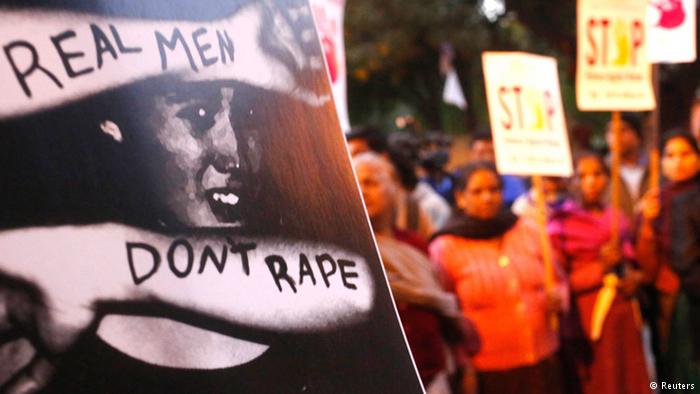 "It's part of society. Such incidents have been taking place forever," Mishra reportedly told an Indian news agency.
Even Haryana state's Chief Minister Manohar Lal Khattar has been known in the past for making sexist and misogynistic comments.
In 2014, before he became chief minister, Khattar told an election rally, "If a girl is dressed decently, a boy will not look at her in the wrong way. If they want freedom, why don't they just roam around naked? Freedom has to be limited. These short clothes are Western influences. Our country's tradition asks girls to dress decently."
The proliferation of so-called "khap panchayats" or caste councils in the state has only legitimized their role and relevance in dictating social justice based on traditions and customs of the caste system – especially in relation to women.
Their frequent decrees on various aspects of personal life, including jeans and mobile phones for women, have led to accusations of patriarchy and a feudal mindset.
"These kangaroo courts dispense their own justice, and in many cases, they pronounce death for girls who have married outside their caste. It shows that women are treated like second-class citizens," social activist Shabnam Hashmi told DW.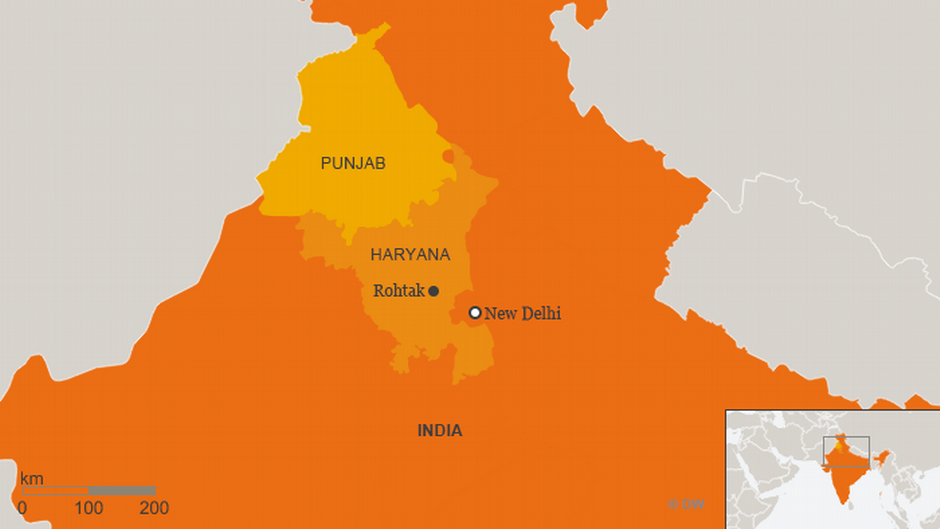 A constant problem in Haryana
Figures released by the National Crime Records Bureau (NCRB) indicate a problem with sexual assault in Haryana.
The state ranked ninth in India in juvenile crime. Last year, 1,020 sexual crimes involving children were reported in Haryana, compared with 596 in neighboring Punjab and 205 in Himachal Pradesh. The figures showed that 532 children were allegedly raped in Haryana in 2017.
According to a report tabled in the state assembly last year, 49,509 complaints of crimes against women were reported across the state from September 1, 2015 to July 31, 2016.
Read more:#MeToo: 'Sexual predators' list divides Indian feminists
Read more: More than 34,600 reported rapes in India last year; six each day in Delhi
"There is complete lawlessness and lack of leadership. We must hang our heads in shame," Bhupinder Singh Hooda, a former chief minister, told DW.
In 2015, Prime Minister Narendra Modi launched the "Beti Bachao Beti Padhao" (Save the girl, educate the girl) campaign in the state to generate awareness and improve the efficiency of welfare services intended for girls.
Clearly, this does not seem to have had an effect. The recent series of gang rapes and killings of girls, and delayed response of state agencies, show that the government in Haryana is far away from ending the brutality and violence committed against women.
Author: Murali Krishnan