Costumes and culture in Europe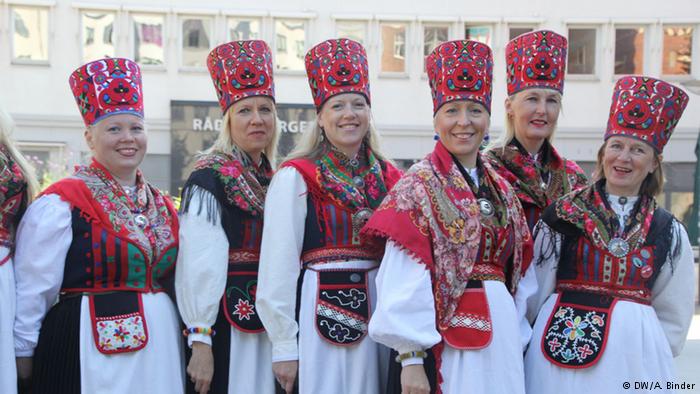 Costumes are part of European cultural diversity – and an important identification feature in the age of globalization. Europe's most beautiful costumes can be seen at the annual "Europeade" Festival. Here are some!
Traditional costumes en masse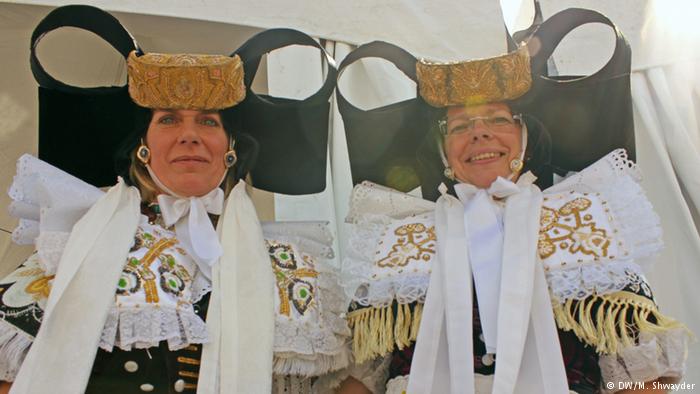 Up to 6,000 participants meet up for the annual Europeade, Europe's biggest folklore festival. Along with showing their historical costumes they perform folk dances and music from all over Europe. Each summer the festival is held for one week in a European city. This year the Belgian town of Namur is hosting the Europeade. The various groups can be seen all day long in their traditional costumes.
"Small clogs" is reviving Flemish dances
Belgian group "De Klompjes" opened the group performances in Namur (Belgium) for the 2016 Europeade Festival. The group was founded in 1981 in the town of Ville de Wambrechies. They specialize in reviving Flemish dances and also performed at the Europeade in Bolzano (Italy) in 2010. Their name means "small clogs," after the traditional wooden clogs that people in Dutch-speaking regions wore.
Traditional headwear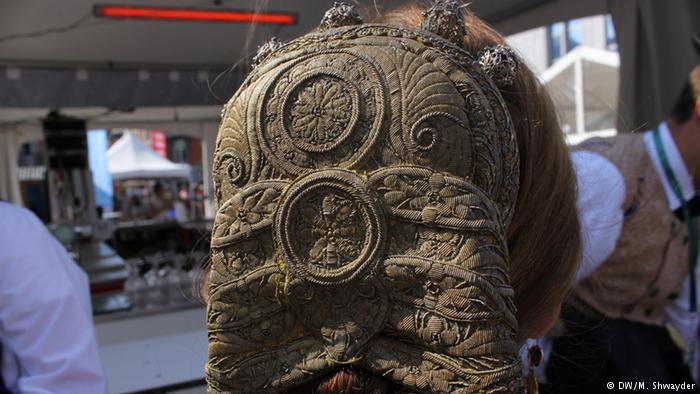 This hairpiece is called a "Riegelhaube" and it was part of a traditional costume for wealthy women in Munich in the 18th and 19th century. The earliest reference dates back to 1755. The piece the woman is wearing in the picture is 200 years old. The hairpieces were often decorated with precious gems, and could be big enough to cover the entire back of a woman's head, from ear to ear.
Regional traditions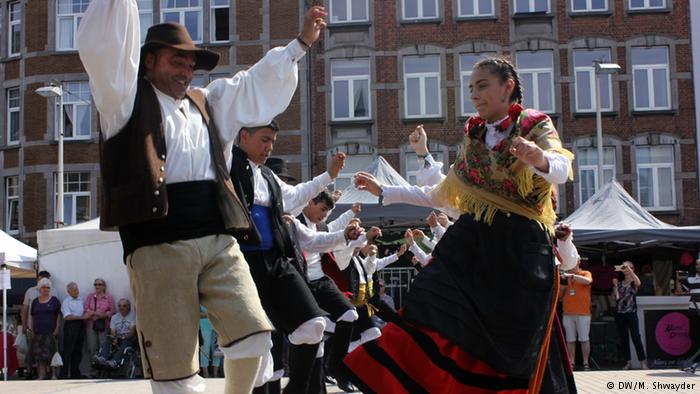 Performance by the Grupo Folklorico Cultural Alegria Berciana from Spain: the group hails from Ponferrada, a small city in the northwest of Spain, in the region of Castile and León. They are performing for the first time at the Europeade. They dance to sounds from their traditional regional bagpipes, which sets their music apart from the rest of Spain.
In the spotlight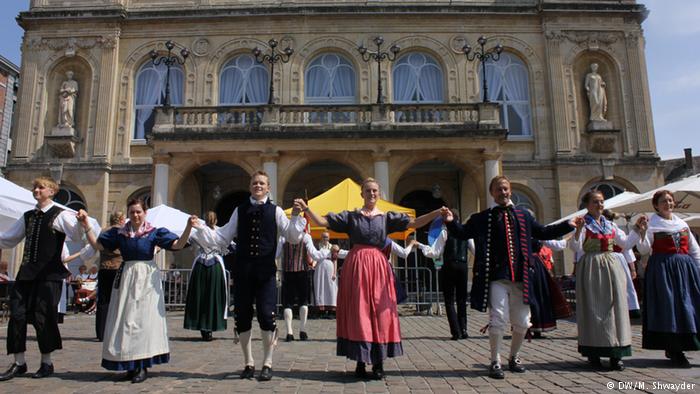 The Danish group "The Sprouts" performs in front of the Théâtre Royal in Namur. "The Sprouts" are from Seeland near the Danish capital Copenhagen. All of their costumes are handmade, based on original designs, and sometimes incorporate old heirloom pieces that they inherited.
Valuable Costumes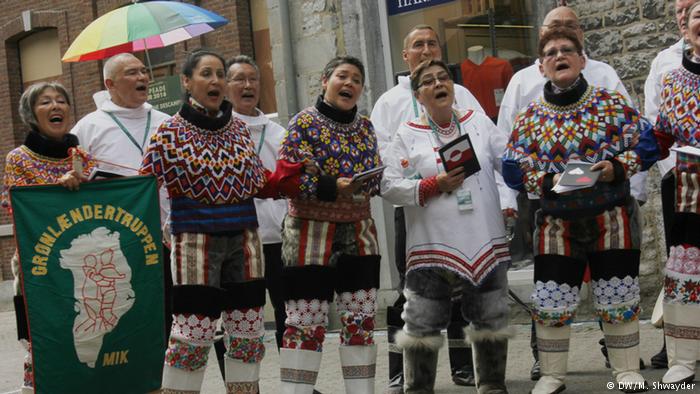 A group from Greenland called "Groenlaendertruppen MIK" with their performance. While most of the members of the group are originally from Greenland, they all now live in Denmark. All their costumes are handmade and handstitched with original designs, based on traditional outfits. One of these traditional outfits can cost up to 5,400 Euros.
Tradition and dance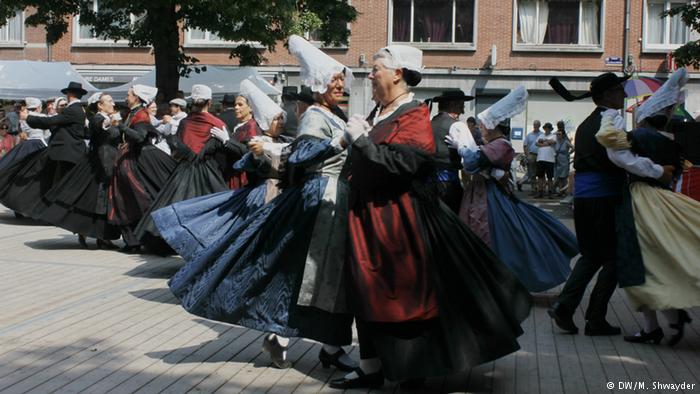 This performance is a collaboration of a couple of traditional French folklore dance groups, all from Brittany in France. All of them are wearing their own different traditional dresses. These groups specialize in Breton-style traditional dance.
Folklore festival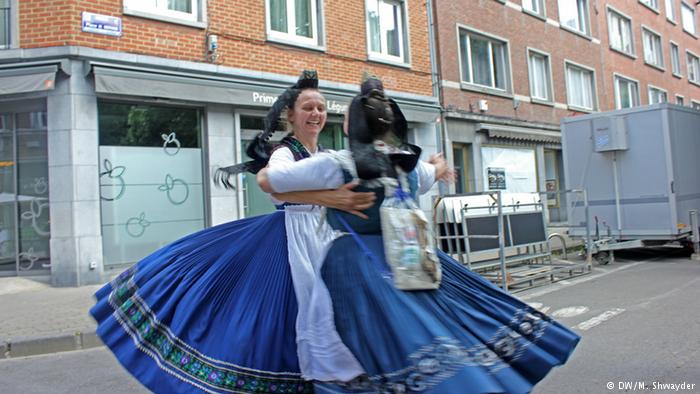 Members of the Landjugend Haubern from Hessen (Germany) celebrate off the dance floor. The group has been coming to the Europeade since 1994. They have a full schedule of performances all over Germany and Europe.
Author: Maya Shwayder/Patricia Szilagyi