Death of a young girl wakes Japan up to child abuse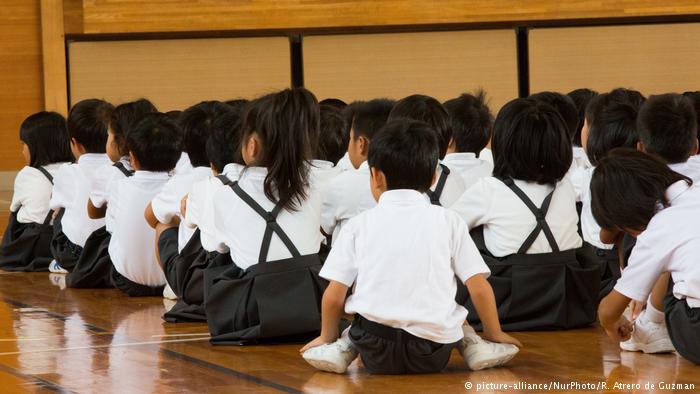 Yua Funato was repeatedly beaten and starved, but the pleading messages she left her mother and step-father have shaken a nation that used to pride itself on the importance of family and community.
A heart-breaking case of child abuse has rocked a nation that has traditionally prided itself on the concept of family and taking care of the most vulnerable members of society. It forced the Japanese government to start drawing up a set of emergency measures designed to stop children being harmed by their own parents.
Prime Minister Shinzo Abe has instructed his ministers to find ways to increase the number of social welfare centers across the country and improve the ways in which such cases are handled. Such has been the public outcry after the death of 5-year-old Yua Funato that Abe has given his ministers one month to come up with firm proposals to protect the nation's children.
Yua was pronounced dead in a hospital in Tokyo's Meguro district after being abused and neglected by her mother, Yuri, 25, and her new boyfriend, 33-year-old Yudai, over a period of months.
Her step-father had forced the little girl to get up at 4am each morning to study and been violent towards her if she did not do exactly as she was told. She did not receive enough nutrition — police say she weighed just 12 kilograms when she died in March, while an autopsy revealed that she died of sepsis brought on by pneumonia — and her mother permitted her partner to abuse the child. The report said Yua's body and head were covered in bruises.
Son unharmed
The couple had a son of their own, but the boy has apparently not been mistreated and was well cared-for. What has made Yua's case unique is the messages that she left in a notebook in her childish handwriting promising to do better and pleading for forgiveness.
"I'll try to do better tomorrow," she wrote in one entry. "Please forgive me. Forgive me." Other entries said, "I have played, but I will stop. I promise I will never, ever do it again."
The pavement outside the family's apartment has been turned into a makeshift shrine to Yua, with flowers, toys, children's snacks and messages of condolence left by neighbors and visitors. Television stations have shown passers-by stopping to offer silent prayers.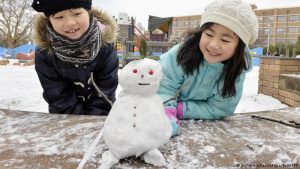 "I simply cannot understand how anyone could do this to a child of five, let alone one's own daughter," said Kanako Hosomura, a 35-year-old mother of a son of the same age as Yua.
"The reports on television and in the newspapers say the mother ignored her partner's abuse of her daughter but still cared for their son," she added. "As a mother, I cannot grasp how a person would let that happen. My heart goes out to the little girl, who looks like an angel and whose notes to her parents are so sad.
"It is cases like this that make me think that some people should not be allowed to have children," she said.
Hosomura also asked the question that has been on many people's minds since the case came to light; A child protection center had twice previously placed Yua in custody due to her step-father's violence, but each time she had been returned to the family when her parents agreed to take parenting guidance classes.
Towards the end of her life, Yua's mother also refused care workers access to her daughter and the child welfare officials failed to carry out emergency intervention steps — a decision symptomatic of the way in which child abuse is considered in Japan, say experts.
Households undergo change
"In the past, the husband was the undisputed head of the household and he and he alone made all the decisions and handled any problems that cropped up among family members," said Fuijko Yamada, who set up the nonprofit organization Child Maltreatment Prevention Network 20 years ago.
"Traditionally that meant the police, the courts and other sources of authority had very little influence on what went on in the family," she said. "Problems were considered a family matter and outsiders did not usually get involved.
"But families have changed a great deal in a short space of time and are today virtually unrecognizable to how they were even a generation ago," she underlined.
"At the same time, the authorities are still reluctant to get involved when families have problems. There is an old-fashioned attitude about intervening. And that is when it becomes dangerous for children."
Others point to the destruction of traditional values and institutions that were the bedrock of Japanese society in the past. "Primarily, that would be the extended family unit and the local community around where people lived," said Makoto Watanabe, a senior lecturer in communications at Hokkaido Bunkyo University.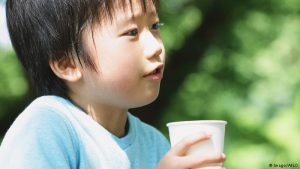 "Since Japan's economic bubble burst in the early 1990s and, after that, the global economic crisis, the employment situation has become less stable for most people and the sense of community — where everyone looked out for everyone else's kids as if they were their own — has evaporated," he said.
Children of the economic downturn
"On top of that, when you look at the ages of these parents it is clear that they were all born around the end of Japan's economic bubble, so it is very likely that they grew up in families that felt the full force of an economy that was in a very bad state for many years," he added.
Whatever the causes, the death of Yua Funato has not only triggered an outpouring of shock and sorrow, but also shone new light on dozens of reports of similar incidents.
In early June, police in Kagoshima in southern Japan found a baby boy, still with his umbilical cord attached in a cardboard box in a public toilet.
A few days later, a 32-year-old unemployed man was arrested on suspicion of pouring boiling water on the arms of his girlfriend's 3-year-old son. On May 12, a couple from Kagawa Prefecture was arrested for starving their son, 13, over a period of 10 months. Admitted to hospital, the boy weighed 32 kilograms and was hardly able to walk.
On Monday, police in Kitakyushu said they had arrested a man aged 27 for locking up his son, aged 4, inside a storage cabinet beneath a television stand at their home, where the child died.
Reporter:  Julian Ryall