Child brides in Malaysia: We need to protect children now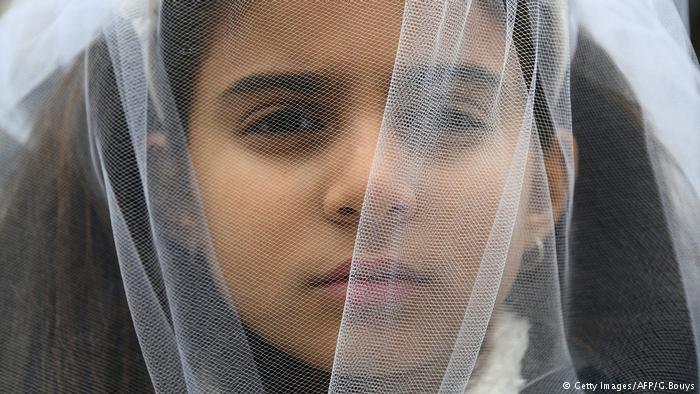 While the international media was still abuzz over a high profile case involving Malaysia's former Prime Minister Datuk Seri Najib Tun Razak, who is charged with corruption and criminal breach of trust, the country once again received global attention for its problem of child brides.
The nation was outraged when news broke in June about a 41-year-old Muslim man, who was already married with two wives and six children when he took on another wife – an 11-year-old Thai girl.
The marriage is said to have been solemnized at a mosque in Sungai Golok, a border town located south of Thailand. The husband, Che Abdul Karim Che Abdul Hamid, a rubber trader, comes from the conservative northeastern state of Kelantan.
The Thai girl's parents, from a poor background, have claimed that their daughter will only consummate the marriage when she turns 16.
In Malaysia, the legal minimum age for marriage under civil law is 18. However, girls can marry at 16 with the permission of their state's chief minister.
The country's Islamic laws, however, set the minimum age of marriage for girls at 16 – for boys, 18 – and allows girls even younger than 16 to get married with the permission of a Syariah (the Malay spelling of shariah) court.
According to Syariah law, Muslim men are allowed to take on four women.
Since the marriage, Che Abdul Karim Che Abdul Hamid has been fined RM1,800 by the Gua Musang Syariah Court for solemnizing the marriage without permission from the court or his other spouses. However, he was not found guilty of underage marriage.
In 2010, a United Nations report showed that over 82,000 married women in Malaysia were girls between the ages of 15 and 19.
Local media recently reported that according to findings by the Ministry of Women, Family, and Community Development, 15,000 child marriages were recorded between 2007 and 2017. Ten thousand of these involved Muslims. Women's, human rights and civil society groups have long pushed for urgent law reforms to end child marriage.
DW spoke to Mariza Abdul Kadir, the executive director of the Malaysian NGO Protect and Save The Children.
DW: What are your views about this latest case? Is it an isolated case or does it represent a deeper, prevalent problem in Malaysia?
Mariza Abdul Kadir: The case was very shocking for the public. In general, child marriage is not common. But it does happen in this country and is not restricted to Muslims – it happens across all races, including indigenous groups.
 The government has said it will investigate whether child grooming took place. What is your view?
Child grooming happened. If it had not happened, the child would not have allowed herself to be involved with this man in any way. The fact that she was willing absolutely meant that she was groomed by the perpetrator and also encouraged by the parents. 
But, please let me say that parents are usually victims just as much and are also part of the grooming process by the perpetrator. Even though it looks like the parents gave consent for the marriage, all three of them were groomed by the perpetrator for a long period of time. The man has said he had been interested in the girl since she was seven.
Poverty (on the girl's side) was reported to be another possible cause that led to the marriage. Do you think it was poverty or ignorance on the parents' side?
I do not think it's ignorance on the part of the child's parents. Yes, poverty had something to do with it but the cause of this child marriage is not poverty or ignorance, but just a matter of the three of them being really well-groomed by the perpetrator.
The 41-year-old man was fined RM1,800 recently for two offenses – polygamy and marrying without permission from the Islamic court – but not for marrying an underage girl. What does this say about current laws in Malaysia?
I think it's very obvious that they laws are insufficient in protecting the rights of the child. We are very much concerned about protecting the safety and rights of children. By allowing a child to marry a 41-year-old man, society is not protecting her safety nor her rights. This man is a perpetrator and such a marriage should be seen as a crime.
What would you urge the new government to do immediately?
We were part of a coalition of NGOs and of a committee that influenced the government to make amendments to the Child (Amendment) Act 2016.
However, it is still insufficient and we feel there are a lot more areas that need improvement.
At the very least, we need to increase the age of marriage to 18 all over Malaysia, regardless of race and religion. It should be made illegal to marry a girl under the age of 18.
Author/Interview: Elle Wong (act)