A Pakistani man won Mother Teresa Award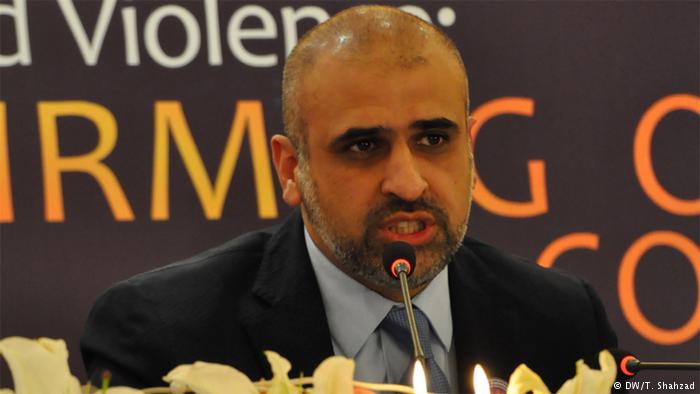 In October, Salman Sufi from Pakistan won India's prestigious Mother Teresa Award for his work on empowering women. He has been particularly active in trying to protect women from violence in Punjab, the most populated province of Pakistan. DW spoke to Sufi about his work.
Salman Sufi played a pivotal rule in drafting the Punjab Protection of Women against Violence Act 2016, which provides the legal framework necessary for setting up shelters for women who are susceptible to abuse.
Sufi helped to conceptualize the Violence Against Women Center, an all-in-one self-help center for victims of physical, psychological and economic abuse. He received the support of the former chief minister of Punjab Shahbaz Sharif and the law minister Rana Sanaullah. He says they were crucial figures considering all the opposition there was to the law and center.
The first women's center opened in Multan, one of the biggest cities in southern Punjab. All the staff members are female and they deal only with female police officers, prosecutors, medical and legal experts and psychologists. The in-house shelter provides immediate protection for women trying to escape abuse.
"Within one year we were able to resolve 2000 cases," Sufi told DW. "The major success of this project is that women feel comfortable to come here as all staff members are female. Due to cultural sensitivity this aspect has helped women to come out and reach for help."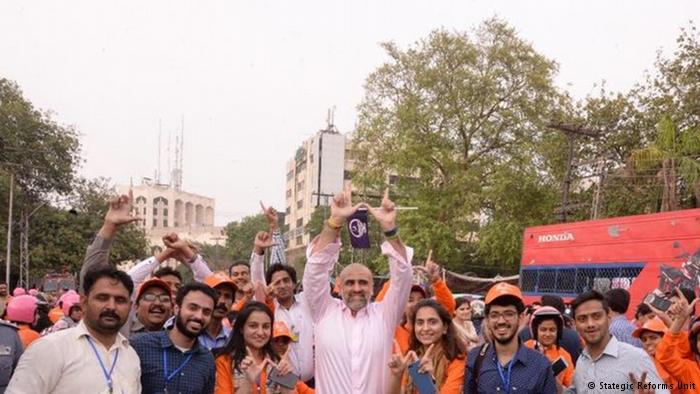 Another project that was hailed by many is Women on Wheels. Through this project, roughly 3500 women were trained to ride motorbikes and around 700 were able to buy bikes at subsidized rates.  "The purpose was to give women the power of mobility," Sufi explained. "They could go to schools, colleges, to their offices etc. without being dependent on male members of the family."
Unfortunately, public funds for this project as well as for the women's center in Multan were stopped when the interim government came to power.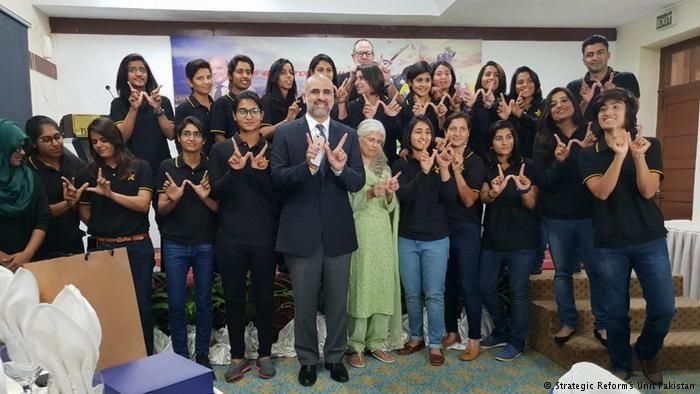 "We are in the process of urging the new government to not scrap these programs and continue them," Sufi told DW "They are the reason that Pakistan is getting international recognition because these projects were providing platforms to women affected by abuse and violence." He hopes that with pressure from civil society and the Mother Teresa award, the voice of women will be heard and the government will think twice. He says that Pakistan simply cannot afford to reverse these programs and cannot move backwards after coming such a long way as there is still plenty to be done. There was a time when Pakistan was ranked the third most dangerous country in the world for women by the Thomson Reuters Foundation. Recently, the ranking dropped to 6th position. Sufi believes that the reforms in Punjab made a difference.
The Dalai Lama, Malala Yousafzai, Priyanka Chopra, Mahathir Muhammad, Bilquis Edhi, Neerja Bhanot and Abdullah Bin Zayed Bin Nahyan have previously received the Mother Teresa Award.
Author: Beenish Javed (act)
–
Tags
Beenish Javed
,
India
,
Mother Theresa Award
,
Pakistan
,
Punjab
,
Punjab Protection of Women against Violence Act
,
Salman Sufi
,
VAWC
,
Violence Against Women Center
,
Women on Wheels
,
women's rights