Tilting the balance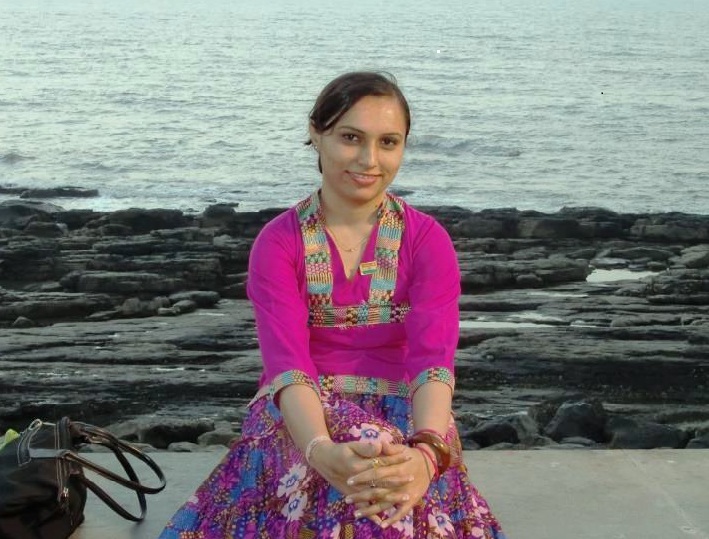 What does an Indian woman do when her husband leaves her and her family throws her out of the house? Komal Ganatra decided to make a life for herself and was very succesful at it. Her story of suffering and success created quite a storm in the Indian media. Women Talk Online blogger Norris Pritam spoke to her.
Komal Ganatra's tale of  suffering and her courage to overcome them instills hope among thousands of other women living in India's male-dominated society. Komal's story, which takes place in a small remote village in Gujarat, deserves a special mention.
In 2008, when she was 26, Komal was married to a Non-resident Indian (NRI), who deserted her just two weeks later because her parents could not meet the dowry demands of Komal's mother and father-in-law. Now, 32-year-old Komal has become the only woman in Gujarat to have cracked the Union Public Service Commission (UPSC) exam this year.
The wedding to New Zealand-based Indian businessman Shailesh Popat was a big day in Komal's life. It was a match made through a matrimonial service agency. "In our society, we generally don't get educated men. So naturally my parents were very excited,'' Komal recollects.
What could have been better for a young girl from a small town in western India? But soon her dreams were shattered. Her husband went back to New Zealand leaving her behind with his parents. His parents began torturing the newly bride for not bringing enough dowry. Finally, they threw her out.
True to the theme of several Bolllywood films, Komal found herself at the crossroads.  Her family found it tough to face taunts from neighbours and relatives. With a diploma in engineering, Komal then decided to live her own life. She left her parents' house and began teaching in a primary school in a still more remote village some 40 kilometres away from her native Savarkundla.
Komal's struggles had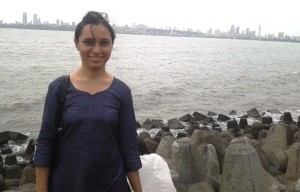 just begun. Imagine a young girl staying alone in a small village in India? The meagre salary of 5000 Rupees (about a 100 dollars) was not the only problem. Besides the people in the village,  the police wanted her out. Her only crime was that she was single, fighting injustice and nurturing a dream to become an Indian Administrative Service (IAS) officer.  A few days ago, she finally passed the highly competitive exam and made it to the Indian Revenue Service.
Usually, young people in big Indian cities who prepare for the IAS exams join special coaching institutes and visit the best libraries. But for Komal none was available. Power supply in the village was constantly interrupted and she did not have access to an English newspaper, although she went briefly to the capital city of Gujarat, Ahmedabad,  to join the Sardar Patel Institute of Public Administration (SPIPA) that trains students for the IAS exams.
A friend in Ahmedabad broke the news to her that she had made it. "I told her not tell me the rank because I wanted to check it myself. But she couldn't check on the internet as there was no power."
Finally, after an hour or so Komal got to see her success for herself. She ranked 591 on the merit list. "I just screamed and then cried and cried. Even during my difficult period, all these years, I hadn't cried so much.'' It was an outburst after long and continued frustration.
Clearing the UPSC exams has given confidence and new hope to Komal. "What could be worse than being thrown out of your house,'' she asks. "Neither had I the courage nor money to pursue the case against the crook who married me only to abandon me in a fortnight. I did not even file a First Information Report (FIR) with the police as I was shattered and scared." The Gujarat state, for which Bollywood superstar Amitabh Bachchan is a brand ambassador, did nothing to bail out the poor girl. "I wrote to every department but no one responded and then I decided to get into the government and try to bring change in my own small way," says Komal.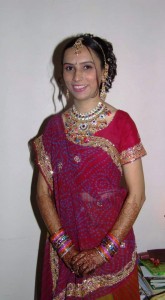 Soon Komal will participate in the training to become a bureaucrat. But she is not contemplating revenge against her husband. "I have learnt to live my life and I am very happy the way I am.'" But she still hasn't understood why no one from the government agencies came to her rescue? It was later revealed that that New Zealand NRI was already married when he got "married" to Komal. And back in New Zealand, rumour has it that he has married again.
Komal has filed an FIR in a Police Station in her native town, but no action has been taken against him or his parents. Once part of the system, Komal will soon understand its intricacies. But until then what will she write as her "marital status" in the hundreds of official forms that she will have to fill up? Married, divorced, separated, single or what? She has no clue.
Now, besides passion and commitment, Komal has just one more thing in mind. "I want to work for people's welfare and justice in society, especially for women and children.''
Incidentally, Savarkundla is known for producing weighing scales. One third of its total population is one or the other way connected with this industries. The question is, will the balance tilt in her favour? The distance of less than 300 km from Savarkundla to the state capital, Ahmedabad, seems far.
Author: Norris Pritam
Editor: Manasi Gopalakrishnan