Women in the news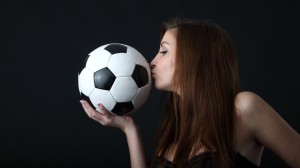 A Pakistani TV programme gives away orphaned babies, a team of young women from India take the third place in a football competition in Spain and violence against civilians has increased in Afghanistan, the main targets being women and children. Read on to know which South Asian women's themes made it to the headlines in the last few days.
Afghan civilian deaths increase; more women, child victims: UN
Violence against civilians has risen by almost a quarter in Afghanistan as international forces hand security to Afghans, the United Nations said in a report on Wednesday, with insurgents striking in areas where troops have already left. The report, presented by the Human Rights Director for the U.N. in Afghanistan, said the number of dead and injured civilians had increased by 23 percent in the first six months of 2013, compared to the same period last year. Read more here.
Pakistani women use jirga to fight for rights
Women in Pakistan's Swat valley are making history, and perhaps some powerful enemies, by convening an all-female jirga, a forum for resolving disputes usually reserved for men. Some readers may find details of this report by the BBC's Orla Guerin disturbing. Read more here.
Abandoned babies given away in Pakistani programme
Two baby girls who were abandoned in Pakistan's southern city of Karachi have been allocated new parents during a live television broadcast, the BBC's Orla Guerin reports. Read here.
Indian team comes third in international football game
The women's football team from Jharkhand, called Yuwa, has won the third position in the Gasteiz Cup held in Spain. They were placed third out of ten teams in the girls' category with two wins and two losses and a draw. The players are younger than 14 years. Read more here.