Victims of love?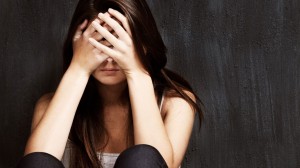 Rumana Manzur, a graduate of Dhaka University, was doing her post-graduation as a Fulbright scholar in the University of British Columbia. In June 2011, she returned to Bangladesh to visit her five-year-old daughter Anushey and husband, Syed. But Syed was not very happy with his wife's choices.They were having arguments about this. On June 2011 one day he suddenly attacked her from behind as she was working at her computer. He pulled her her hair, bit her face and chewed her nose. He also scratched her eyes with his fingers and made her blind forever. Manzur was working on her thesis around that time.  She was rushed to the hospital as she was bleeding severely. Later, she was taken to Chennai in India for further treatment.
Syed was always jealous of his wife's career. He himself was jobless and less successful in his life compared to Manzur. He was arrested 10 days after the incident took place. Later he was found dead in his prison cell.
However, Rumana persued her studies once she was better. Her weak eyes couldn't stop her from achieving what she wanted. After the incident she left the country with her daughter Anushey and her parents and settled in Canada. Life was not easy, she had to fight the new climate, new culture, deal with being a single mother, all this after having lost her eyesight. Manzur learnt how to read and write in the Braille system. Finally in June 2013, she received her second Master's degree. Rumana Manzur is an epitome of courage, strength and zeal.
Manzur is not the only one who faced the "consequences" of trying to study and come up in life. A similar incident happened in the same year. On December 4, 2011 Hawa Akhter Jui lost her fingers as she was persung her studies without the permission of her husband, Rafikul Islam, a laborer working in the Middle East. Hawa was going ahead with her education despite vehement opposition from her husband. She had always wanted to finish her education.
After losing her finger, she took a while to adjust to it. In February 2012 she completed higher secondary school certificate examination.  Special arrangements were made by the education ministry to help her and a person was hired to write on behalf of Hawa as she spoke out the answers lying on a sick bed in the examination hall. Artificial fingers now help her in carrying out basic activities like writing.
Strong women like Hawa and Rumana are today's role models. One lost her eyes at the hands of her husband and another lost her fingers, but nothing could stop these women from achieving their goals. Life has been brutal, society was critical and above all there was severe mental stress and trauma.
Author: Aziza Ahmed
Editor: Manasi Gopalakrishnan